2016 Line Up Announced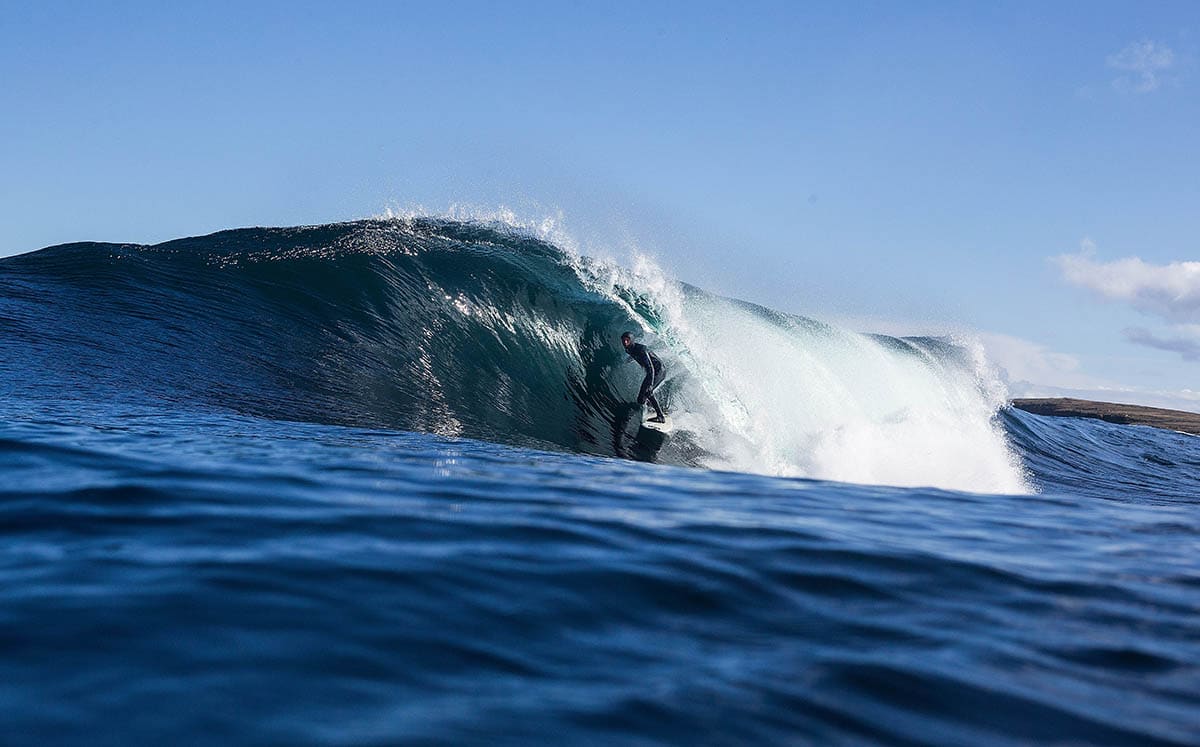 The Persistence of Hope – World Premiere Friday 23 September 2016  // Image: Tim Nunn
As the promise of Autumn is ushered in, it's time to head to the capital for six nights of stoke fueled cinematic delights as the 6th Edition of London Surf / Film Festival x REEF presents a line-up of films to inspire, enlighten and entertain.
For 2016 the festival is hosted across the capital across two weekends, at two iconic venues, bringing to the UK premieres, award winning features, icons, talks, art, music and more.
Thursday 22nd – Friday 23 September London Surf / Film Festival heads to The Genesis Cinema, E1.
Friday 30th September – Saturday 1 October LS/FF moves west to the iconic Regent Street Cinema bringing with it an all new line up of films!
THURSDAY 22 SEPT, Genesis Cinema, E1 // SESSION 1 // 7pm >> TICKETS
UK PREMIERE: Peninsula Mitre  Dir. Gauchos del Mar, 2016 
From the multi award winning filmmakers, Gauchos del Mar comes this stunning travelogue. Undertaking a 2 month journey on foot to the uncharted South American Tierra del Fuego Province, the two brothers Joaquin and Julian Azulay set out in search of a mysto, world-class wave that has never before been surfed. They must overcome unforgiving terrain, serious injury and a harsh climate but will they find what they are looking for. A true tale of exploration capturing the spirit of surf adventure. An inspirational tale to stir the wanderlust.
Showing with:
UK PREMIERE: Beauty & Chaos Dir. James Skerritt 
LONDON PREMIERE: The Accord Dir. RC Cone
Shorties shortlisted film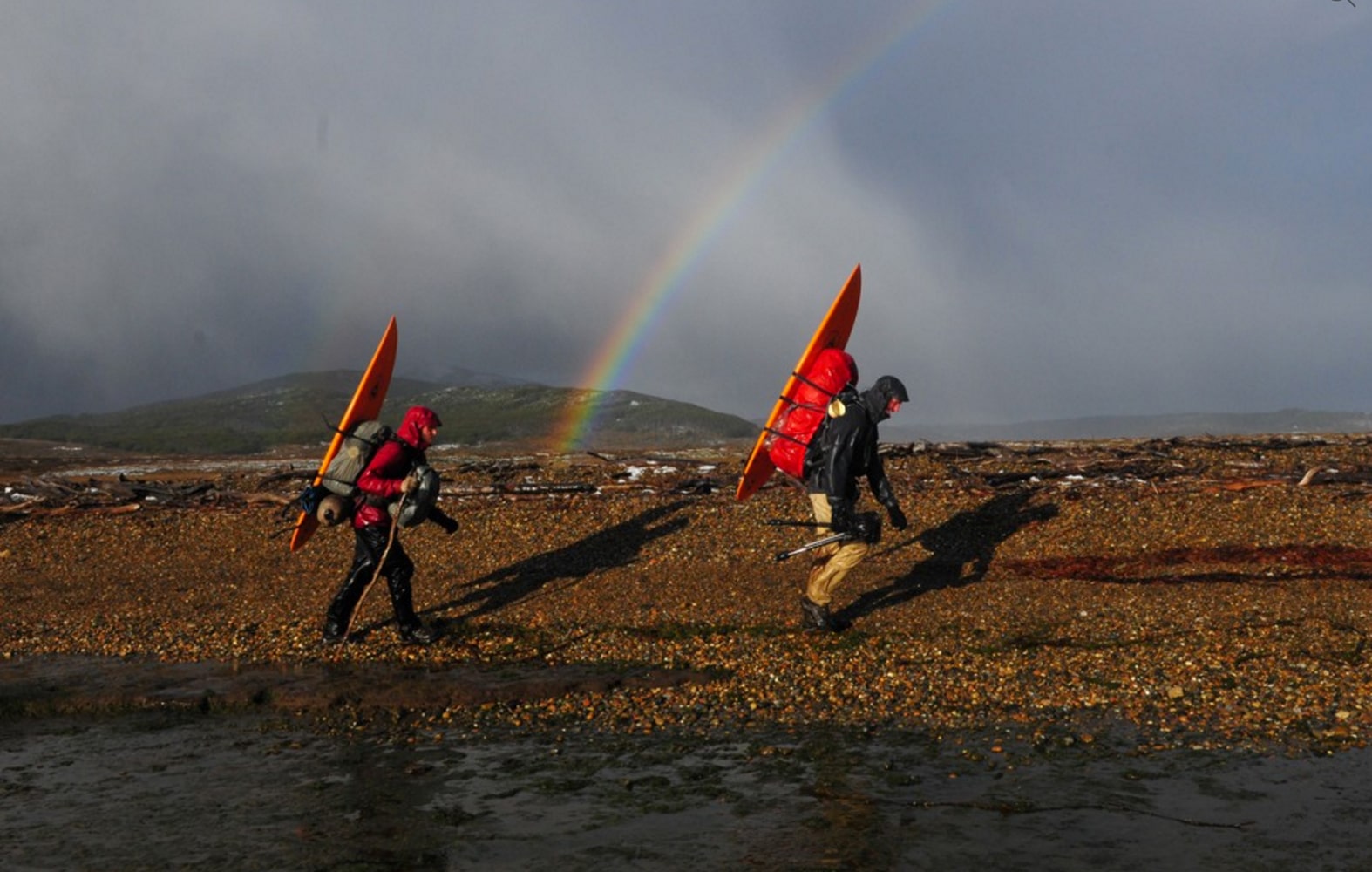 THURSDAY 22 SEPT, Genesis Cinema, E1 // SESSION 2 // 9pm >> TICKETS
EUROPEAN PREMIERE: Sorria  Dir. Gabriel Novis, 2016 
Sorria or "smile" in Portuguese will make you do just that. Serving up an all star cast of Brazil's hottest talents from Yago Dora and Filipe Toledo to Caio Ibelli Sorria takes performance surfing to the next level.  Featuring the eye widening waves of Mexico, Indo, California and Hawaii, Director Gabriel Novis has produced what Surfing Magazine has called, "the first surf film to rival the likes of Steele's, Neville's or Joe G.'s in terms of high performance surfing with, well…a point." And we whole heartedly agree. Combining incredible cinematography, killer sound track and dream like waves, this is not to be missed.
Showing with:
UK PREMIERE: Inna di Caribbean Dir. Arthur Bourbon
Presented by surfer / filmmaker Arthur Bourbon
Shorties shortlisted film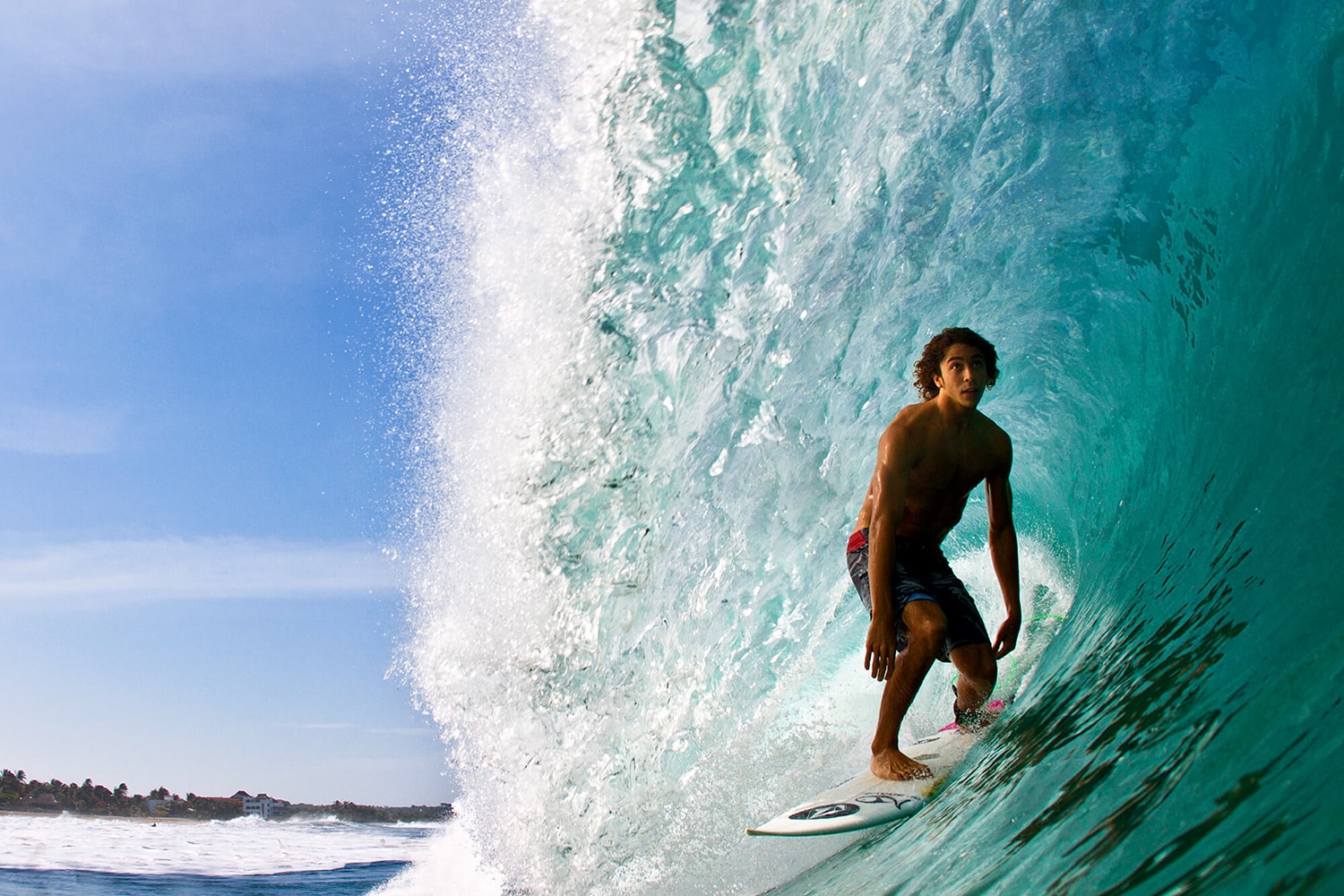 FRIDAY 23 SEPT, Genesis Cinema, E1 // SESSION 1 // 7pm >> TICKETS
UK PREMIERE: The Zone  Dir. Jack Coleman, 2016 
Award winning independent filmmaker Jack Coleman serves up an alternate surfing dimension to blow minds. Featuring the fins free wizardry of Derek Hynd and Ryan Burch as well as mind blowing artistry from the likes of Rob Machado, Alex Knost, Ari Browne, Ozzie Wright and Bryce Young through Australia, South Africa, Costa Rica, Mexico, and California THE ZONE is pure, must see, mind expanding inspiration.
Showing with:
UK PREMIERE: The Adventures of NASASA, Dir. Ian Lewis
UK PREMIERE: The Road to Galicia, Dir. Luke Pilbeam 
Presented by surfers Mike Lay & Elsie Pinniger
Shorties shortlisted film
FRIDAY 23 SEPT, Genesis Cinema, E1 // SESSION 2 // 9pm >> TICKETS
LONDON PREMIERE: View From A Blue Moon Dir. Blake Kueny, 2015 
This hotly anticipated film follows the world's most dynamic surfer John Florence and his closest friends from his home on the North Shore of Oahu to his favourite surfing destinations around the globe. From the dreamy blue perfection of the South Pacific to the darkest uncharted waters of Africa (and everywhere in between), Florence accompanied by Bruce Irons, Albee Layer, Matt Meola, Eli Olson, Jamie O'Brien, Jack Robinson, Koa Rothman, Jordy Smith, Koa Sith, Frank Solomon, Felipe Toledo, continues to redefine just what is possible in the ocean. The first surf film shot entirely in 4K this film was made for the big screen.
Showing with:
UK PREMIERE: Brother – Bruce Irons Dir. Sebastien Zanella (20 mins)
WORLD PREMIERE: The Persistence of Hope Dir. Roger Sharp (5 min)
Shorties shortlisted film (5 min)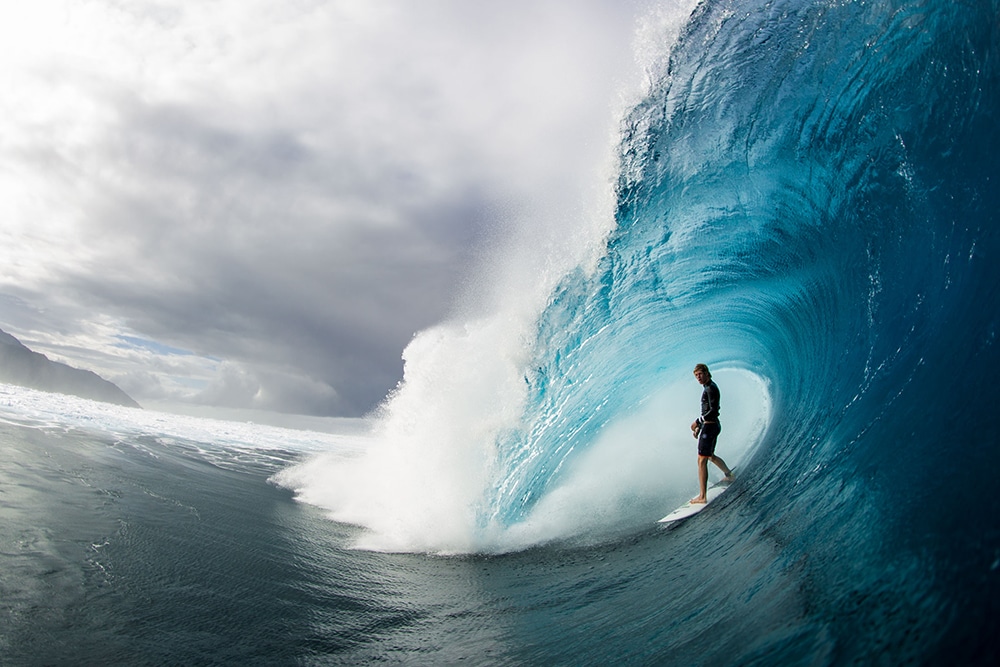 FRIDAY 30 SEPT, Regent St Cinema, W1 // SESSION 1 // 7pm >> TICKETS
EUROPEAN PREMIERE: Fire & Water  Dir. Thomas Brookins, 2016 (73 mins) 
From award wining documentary filmmaker Thomas Brookins comes the compelling tale of Fire & Water. In the late 1950's Don Eichin and a small crew of pioneering NY surfers set out to make a life in Hawaii, testing their wits in the infamous big waves of Oahu's Banzai Pipeline & Waimea with some of the greatest named legends of the time. Combining incredible never before seen archive Bolex footage with candid tales, interviews and stunning surf action from New York's finest, and featuring the likes of Rusty Miller, Rob Machado, Ricky Grigg, Mikey DeTemple, Kassia Meador Balaram Stack, Greg Noll, et al, this award-winning, eye-opening exposition confirms New York's place in the surfing world.
Showing with:
UK PREMIERE: Surfing Europe: Surfing Farmers Dir. Matt Crocker & James Dean (5 min) Presented by the filmmakers
Shorties shortlisted film (5 min)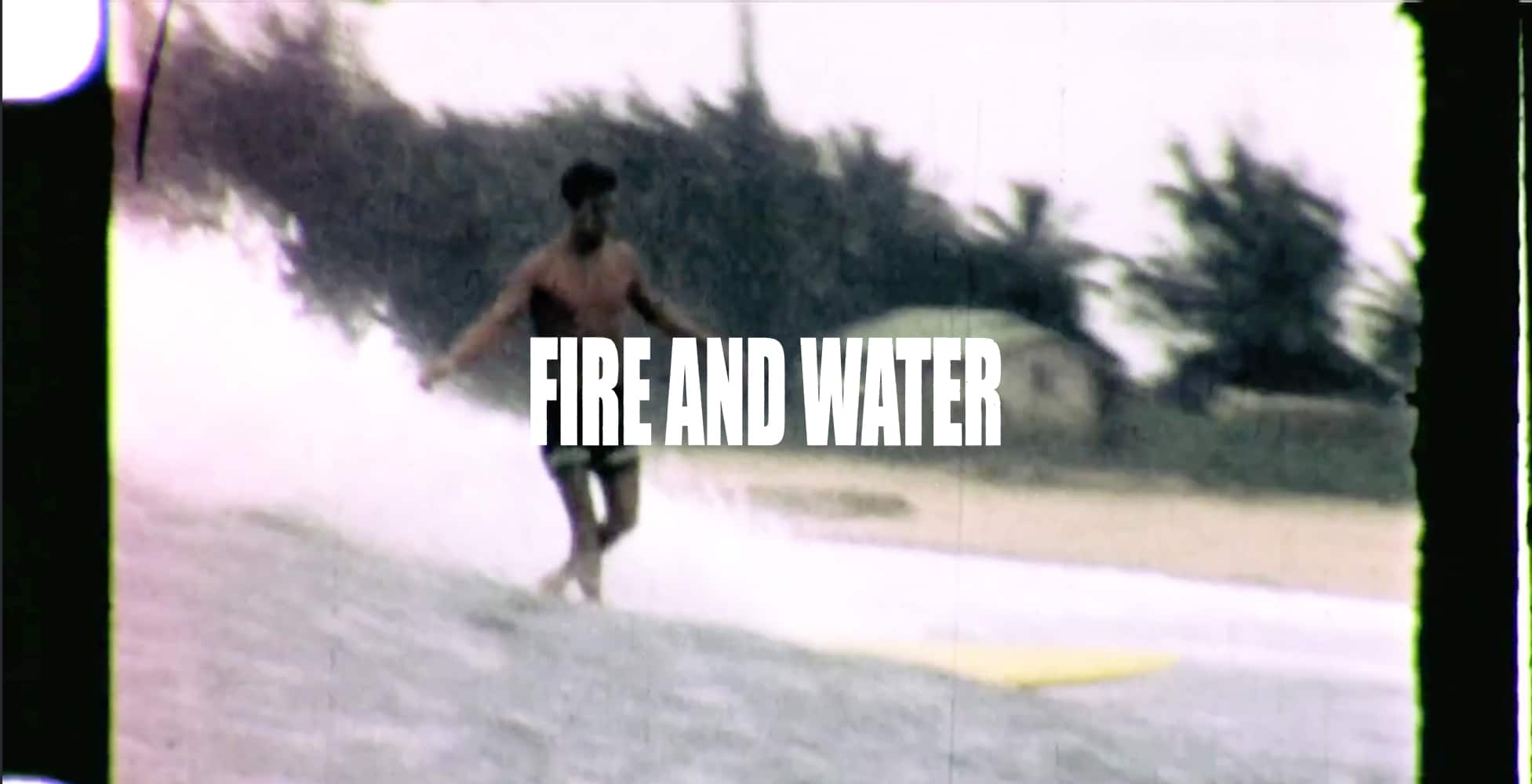 FRIDAY 30 SEPT, Regent St Cinema, W1 // SESSION 2// 9pm >> TICKETS
LONDON PREMIERE: Dirty Old Wedge Dir. Tim Burnham, 2016 (60 mins) 
The Wedge is a mythical man-made mutant.  Since its creation, people have flocked to stand and stare in awe as a tight crew of surfers and bodysurfers take on the monstrous waves where injuries are common and where deaths have occurred. Featuring epic womping, wipeouts, hard charging and insight from Keith Malloy, Mark Cunningham, Ron Romanosky   Mike Stewart, Danny Kwock, Bill Sharp and the hard charging WEDGE CREW this multi-award winning documentary is an epic 'eyes-on-stalks' visceral feast not to be missed! Presented by the filmmaker and accompanied by a Q+A
Showing with:
WORLD PREMIERE: Trip the Light Dir. Oli Adams (7 mins)
Shorties shortlisted film (5 min)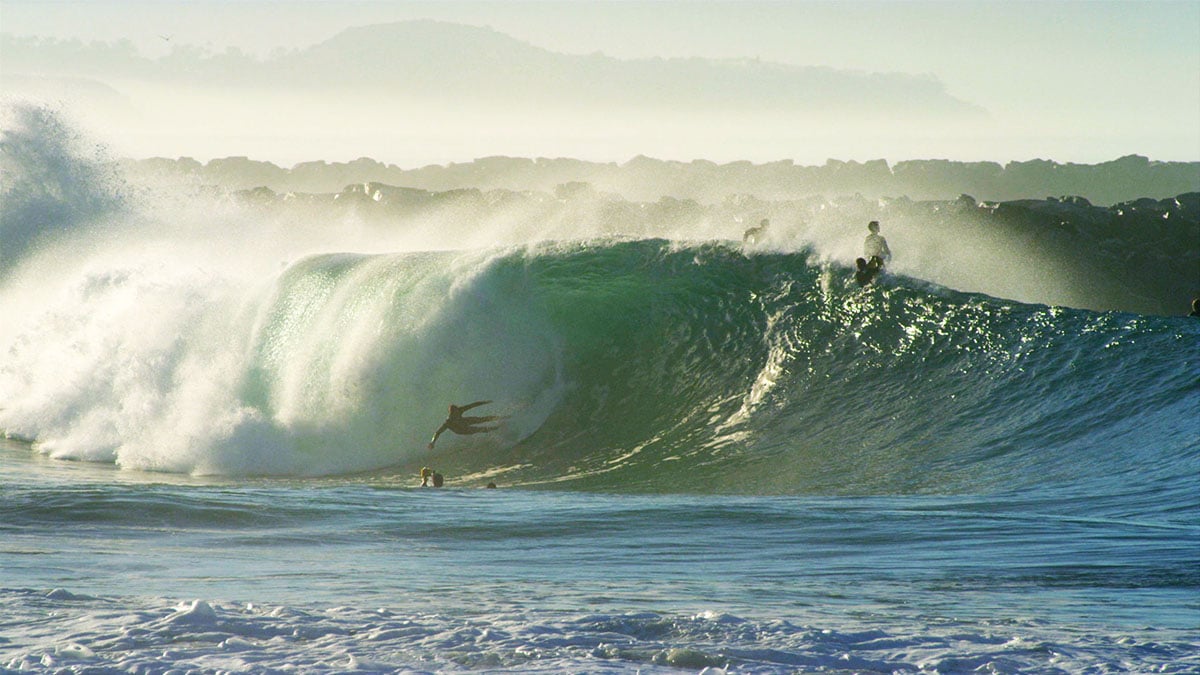 SATURDAY 1 OCT, Regent St Cinema, W1 // SESSION 1// 7pm >> TICKETS

UK PREMIERE: Chasing Zero CJ MIRRA and Chris McClean, 2016 (60 min)
Having collaborated on a number of award winning projects, composer/ musician CJ Mirra and filmmaker Chris McClean bring their other-worldly live audio visual interactive cinematic experience to London. CJ Mirra's haunting soundscapes, original scores and improvised performance and Chris McClean's evocative cold water cinematography combine to create a sublime, one-off performance. Synthesisers, guitars, vocals and live processing will be soundtracking some of the most dark and beautiful surf footage which McClean will be projecting and manipulating live to create this immersive and interactive performance, not to be missed. A very special live audio / visual one off performance accompanied by Q+A
Showing with:
UK PREMIERE: Bruce Gold Dir. Anders Melchior (7 mins) – Presented by the filmmaker
Shorties shortlisted film (5 min)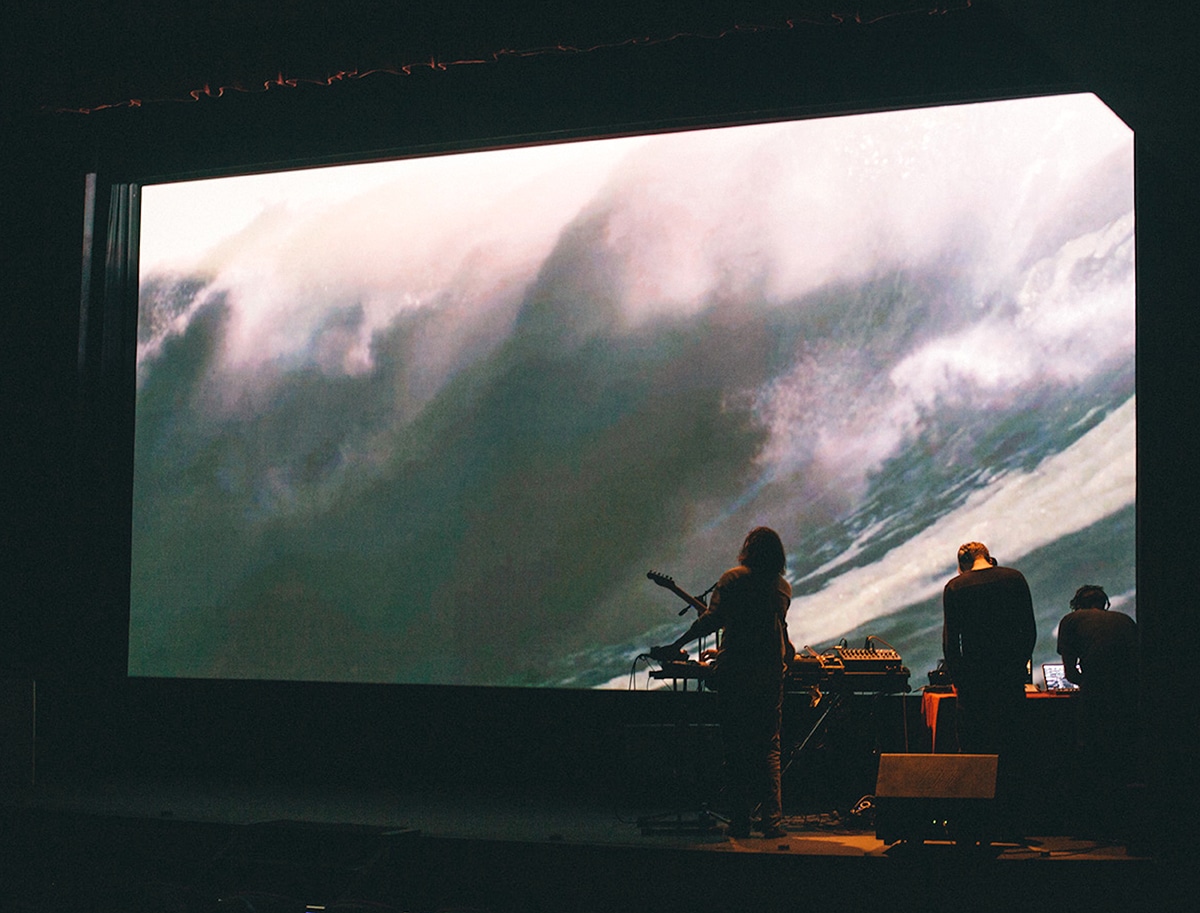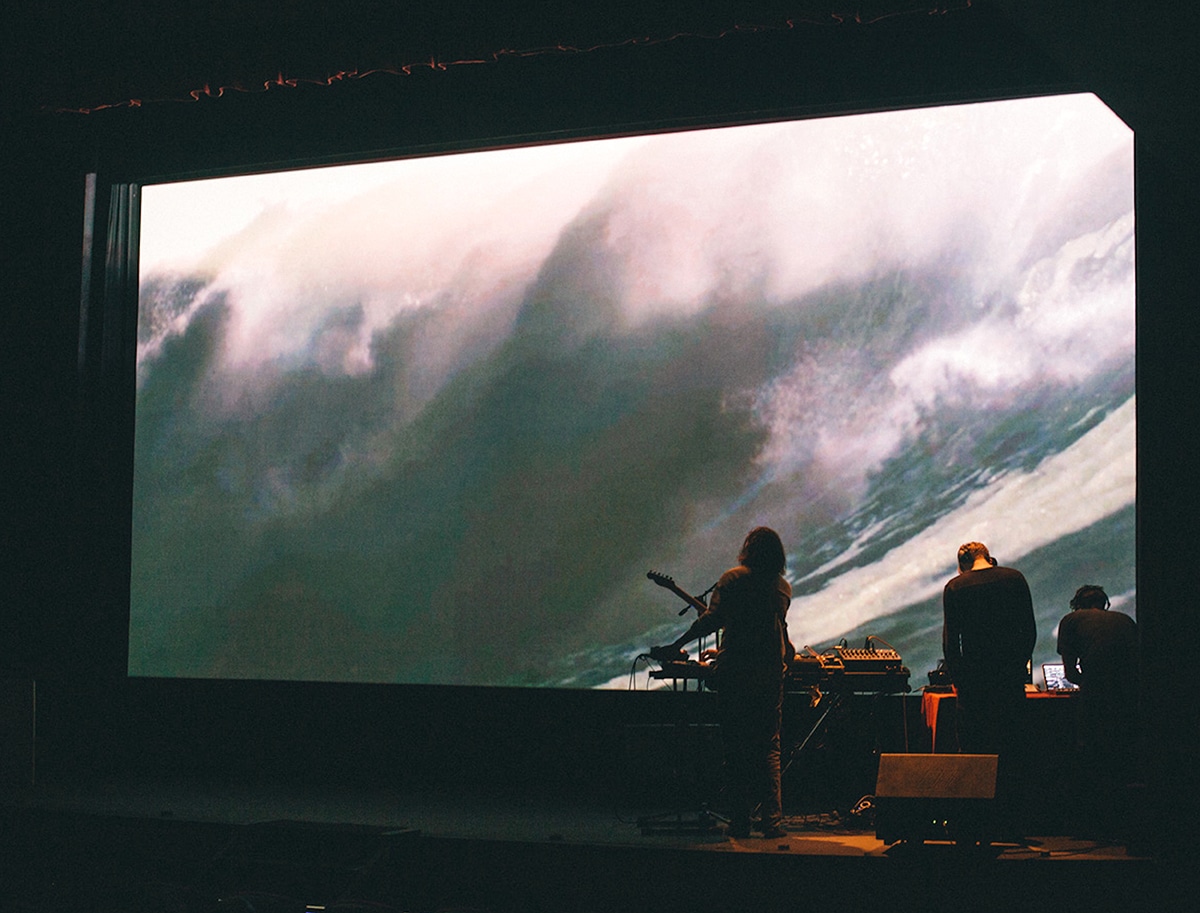 SATURDAY 1 OCT, Regent St Cinema, W1 // SESSION 2// 9pm >> TICKETS
UK PREMIERE: Forbidden Trim Dir. George Trimm, 2016 (75 mins) 
A very special 35 mm screening presented by the filmmaker, Forbidden Trim is one of the year's most hotly anticipated movies – for good reason. Here's the scenario: using a group of surfers for cover, a crack commando is sent deep into the jungle on a clandestine mission to eliminate the global crime syndicate, the Caldera Network.
In the words of the film's director George Trimm, "It's a Grindhouse, Surfing, Sci-Fi, Horror, Comedy, War film." What's not to love? Shot on Super 8 and 16mm and combining classic B movie vibes, with a killer, custom scored sound track and some of the world's most stylish surfers – Alex Knost, Jared Mell, Harrison Roach et al – this celebration of truly independent filmmaking is definitely not your standard surf movie.
A very special 35mm screening accompanied by Filmmaker Q+A and Forbidden Trim Band
Showing with:
Shorties shortlisted film (5 min)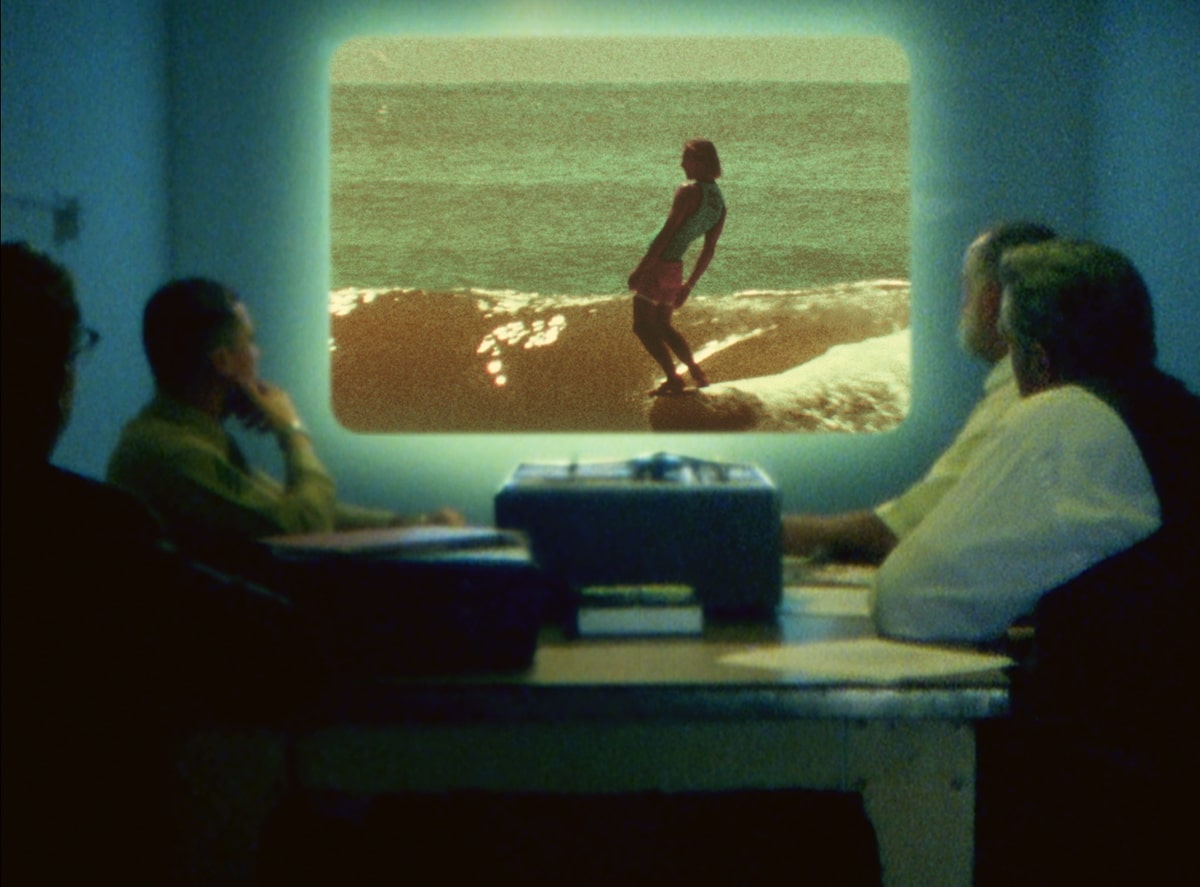 POP UP 1
THURSDAY 15 SEPT, Curzon Soho, W1 // 8PM>>>>> TICKETS
EUROPEAN PREMIERE: Let's Be Frank Dir. Peter Hamblin, 2016 (45 mins) 
Frank James Solomon will let nothing get in the way of his dream of being a pro surfer. He battles waves, attacks problems head on and busts down barriers. His many complex facades are a source of intrigue for our narrator, an inquisitive aristocrat. Our conspirator guides us through mirrored worlds of fact and fiction, proposing wild theories and exposing a realm that lies somewhere between reality and what we are continuously told to believe. Leading to the question… Just who is Frank?