2019 Submissions!
Submissions to the international section of the LS/FF is now closed, but entries to The Shorties is open until 9th September. While the main festival is open to filmmakers from across the globe, The Shorties short film category was created to exclusively champion homegrown talents. Filmmakers from or based in Britain and Ireland are invited to submit their short films of up to 5 minutes in length that explore any aspect or angle of surfing through documentary, comedy, action, arthouse, animation or anything in between. Shorties submissions close 9th September and you can find more details and enter online HERE.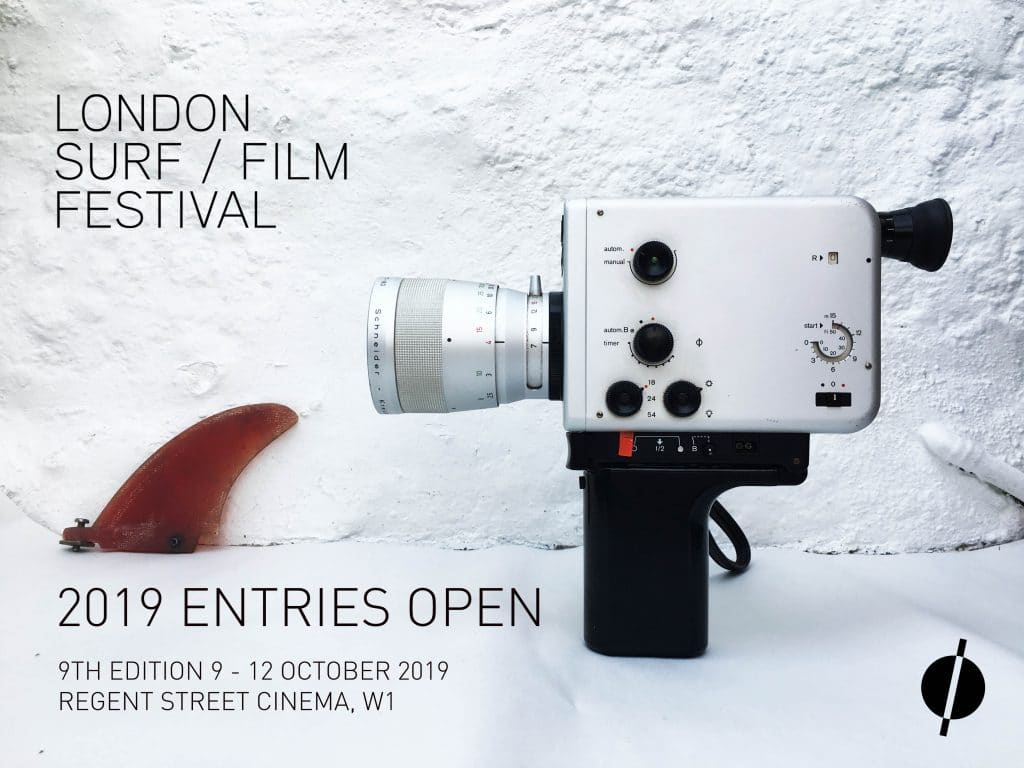 Hosted 9 – 12 October 2019, this 9th Edition  of London Surf / Film Festival is a showcase of the cream of international surf culture. Bringing to the UK the very best surf films from across the globe – a handpicked line up of  premieres from hotly anticipated, award winning features to underground projects that stoke the fires, London Surf / Film Festival celebrates the creativity that exists in surfing.
We've been fortunate to work with standout creatives and surfers since founding the LS/FF in 2011 to curate broad programmes that celebrate the underground while embracing the most hotly anticipated new releases. We're stoked to offer a platform to the most exciting established and emerging surf creatives, bringing to the UK the very best in independent filmmaking. As always we'll be championing those film projects that bring a fresh perspective to our culture, through exceptional story telling, surfing or cinematography.
Films will be considered by the panel for awards including: Best Film, Best Documentary, Best Cinematography, Best British Film, Shortie of the Year and Viewer's Choice, as voted for by the knowledgeable London Surf / Film Festival audience.
London Surf / Film Festival 2019 will be hosted at the iconic Regent Street Cinema, the birthplace of British Cinema.