Beyond The Scars // NEW short from award-winning Director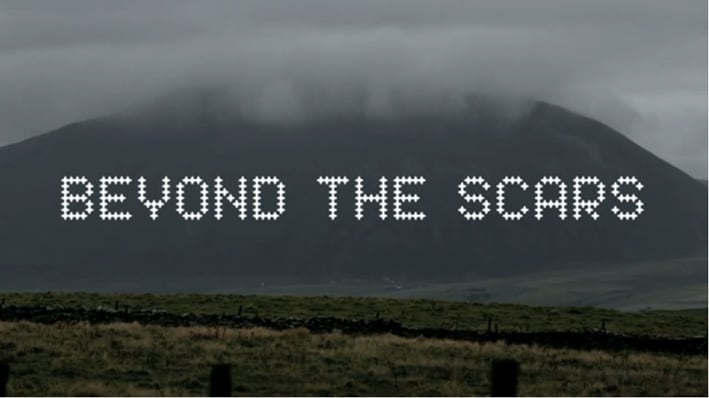 'Uncommon Ideals' from Director Chris McClean won Best Shortie at the inaugural London Surf / Film Festival in 2011 and went on to scoop accolades across the board from Vimeo Awards and Surfer Poll nominations to international film festivals. The evocative short has since been viewed on line in excess of 130,000 times, was showcased by Channel 4 as part of their Shooting Gallery and has helped make the world sit up and take notice of the new wave of surf filmmaking talent coming out of the UK. Chris and co. have spent the last year immersing themselves in the frigid North Sea in order to make their much anticipated follow up 'Beyond the Scars' so caught up with Chris to get the skinny on his latest project…
It's colder, darker and more intense than Uncommon Ideals. It was mainly shot in the North East, North Scotland and a little bit in Sweden. Hopefully we've captured that once-in-a-blue-moon, cracking winter's day that North Sea surfers live for.
We assembled a really tight team for 'Uncommon Ideals', which was one I wanted to stick with, but Mark (Waters) spent most of the year in Indonesia, so Lewis Arnold and myself shot most of it with myself learning the ropes in Final Cut for the edit. We brought in surfer and Producer with Lola Cove Films, Gabe (Davies) to help out on the production side. The poem is once again from the talented Dan Crockett, read by Jeff Hordley, and recorded by Will Evans. Darlings Post helped us grade the footage, there's a lovely font created especially for us by David Beckitt and we enlisted the help of Nottingham-based band Swimming to create a beautifully mesmerizing soundtrack. Surfers include Gabe, Sandy Kerr, Fergal Smith, Jesse Davies, Ollie O'Flaherty and Ben Howard makes a fleeting appearance.
I had a really strong idea of where I wanted it to go after 'Uncommon Ideals', but the weight of expectation always plays on your mind and a million what-if's play themselves out. The fact it was commissioned by C4 is also a key factor. These opportunities don't come knocking every day, so the pressure was definitely greater this time round.
For the crew it's been a pretty classic adventure getting it this far and we hope everyone who watches it enjoys it as much as we did, roaming around the North East in the snow and rain freezing our nuts off!
'Beyond the Scars' premieres on Channel 4's Shooting Gallery, January 28th. For those that can't wait that long, check out this little taster…