Cold Water Souls Talk
This Thursday, 5th March, author,  writer and LS/FF founder Chris Nelson goes behind the scenes of his critically acclaimed book 'Cold Water Souls: In Search of Surfing's Cold Water Pioneers' at the Finisterre Shop, London.
For those of you who come to the LS/FF, you'll know Chris as the person who's usually asking the questions up on stage,  but on Thursday night, the tables will be turned and instead he'll be answering them instead.
Chris will be talking story, sharing images and tales from his adventures to seek out those hard charging mavericks in Japan, Nova Scotia, Iceland and beyond who first took to the waters in some of the planet's most inhospitable destinations. He'll be revealing just what it takes to get to the bottom of a story when localism, language barriers and lost cell phones are only the first hurdles to overcome…
Tickets are free and available HERE on a first come, first served basis.
The evening kicks off at 7pm, stoked to see you down there!
ABOUT CHRIS
Chris grew up surfing the frigid reefs of England's northeast coast, where Arctic swells are groomed into reeling lefts and where winter water temperatures regularly dip below 5 degrees. During the '90s he launched Asylum and Freeride, two of the UK's most influential boardsports magazines and as editor interviewed many of surfing's heroes and antiheroes.
He's written a number of books on surfing including Surfing Europe, Surfing the World and Surfing Britain and Ireland and contributes regularly to surf media across the globe, as well as national magazines and newspapers on surf culture and travel issues. He is the founder of London Surf / Film Festival and Approaching Lines – a collective which showcases the creativity that exists in surfing.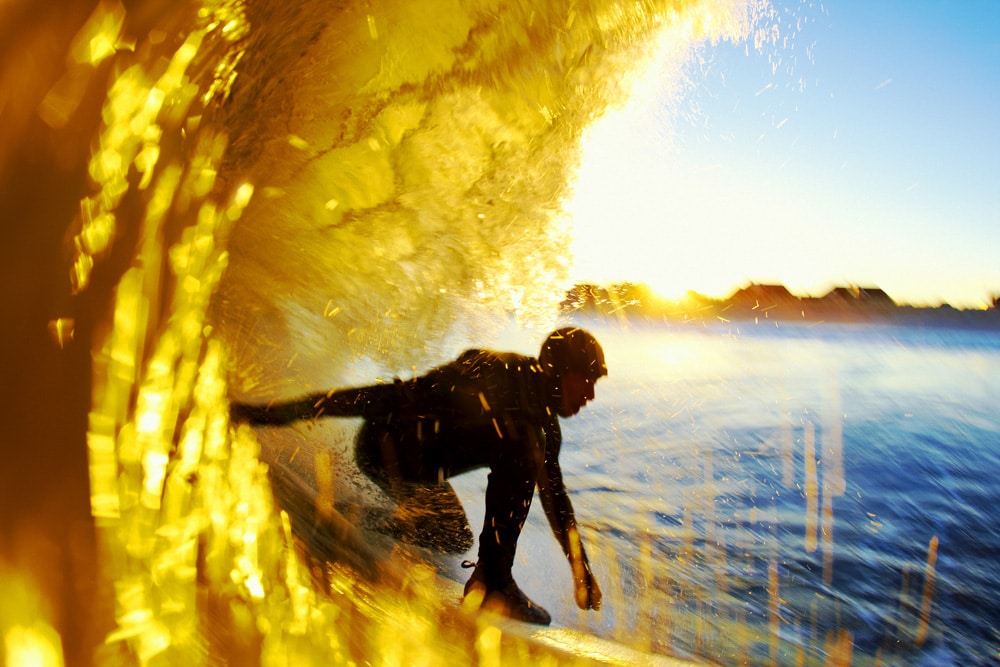 Cold and delicious // Image: Rich McMullin