FRIDAY NIGHT PASS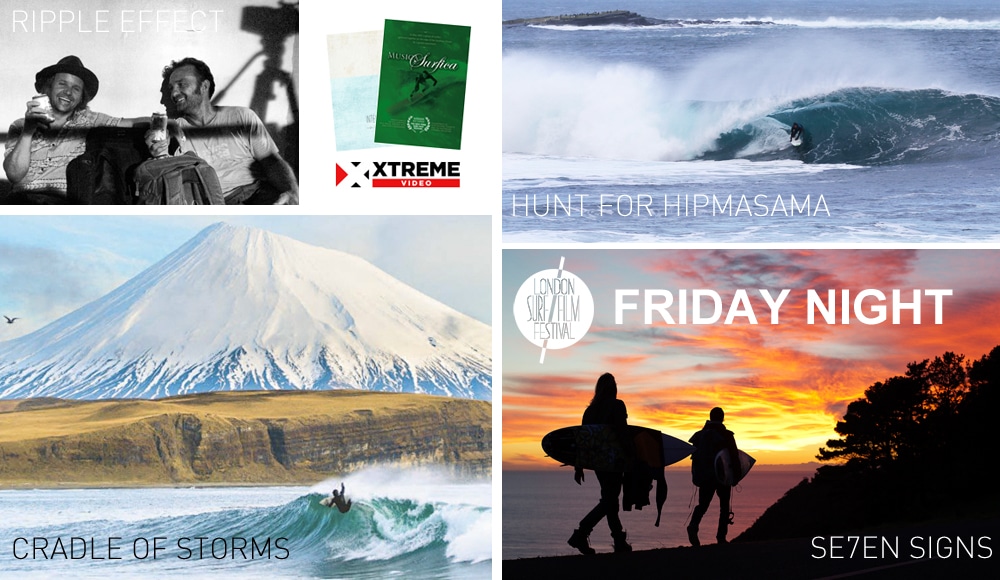 UPDATE: FRIDAY EVENING PASSES ARE NOW SOLD OUT HOWEVER INDIVIDUAL TICKETS TO FRIDAY'S SCREENINGS ARE STILL AVAILABLE!
CHECK OUT THE FULL FRIDAY LINE UP HERE
Friday's line up includes the COLD WATER TRIPLE BILL – the world premiere of The Hunt For Hipmasama presented by Oli Adams, the multi award-winning Cradle of Storms PLUS Chris McClean's latest short Edge of Sanity and that's all just in the first session!  RIPPLES & BOMBS – Session 2 sees the premiere of Se7en Signs PLUS a very special screening of The Ripple Effect presented by Peter Hamblin and Tim Baker. The Line up includes  Mikey Corker's Serial Killer, Behind the Lines plus Chasing Eugene from Chris Case – the pick of THE SHORTIES .
Not only that, but we're delighted to be able to offer all night pass holders a free copy of  a classic surf film from our friends at X-Treme Video
TICKETS are available exclusively via The Genesis HERE and on T: 020 7780 2000.
LS/FF runs 9-12 October 2014. Full line up details HERE