Jack Bessant with The Cheddar Experiment Band
The boys from StringerBessant  blew everyone away when they played an exclusive set for us at the opening night of LS/FF 2014 so we were stoked to get a call from Jack Bessant about his new project  'The Cheddar Experiment Band' – a beautiful collaboration headed up by Jack bringing his songwriting, vocals, guitar and harmonica to the project. The album hit our door mat this week and has been on repeat ever since.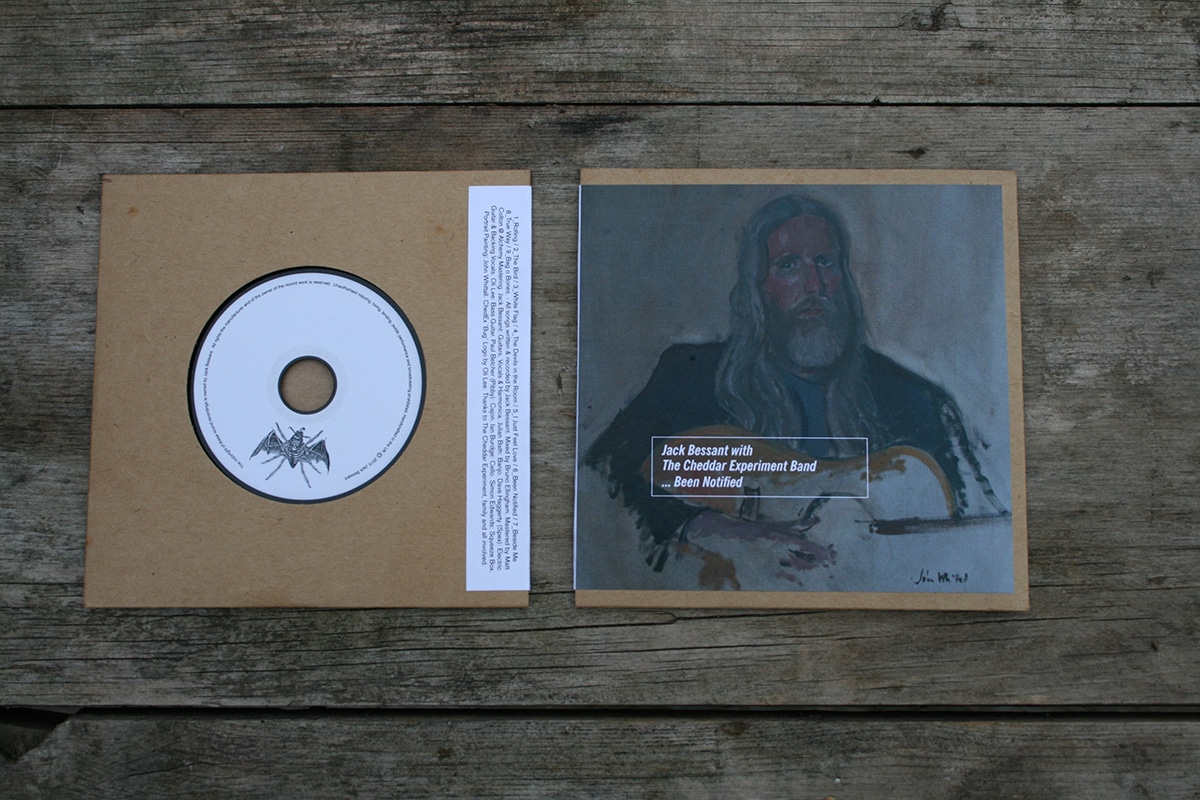 "Really excited about this new album," says Jack. "After a few years of playing songs and raising money for charity during live music nights at The White Hart in Cheddar there is now a first recording. All the recording was done from September 2014 to Feb 2015 in the old farmhouse where I live and the sessions with the musicians are memorable. The sound was created by using an old 8 track reel to reel recorder, a computer with pro tools and a few mics."
For a little taster check out filmmaker Lee Robertson's short film The Bird which features a preview of one of the tracks from the album.

"The album features skateboarding legend Spex on electric guitar – Spex lives in Bristol and we met on camping/surfing trips in Cornwall – with Cheddar musicians Julian Bath on Banjo, Oli Lee on bass, Pibby on Cajon and special guest performances from Ian Burdge on Cello and Simon Edwards on Squeeze Box. It was mixed by Bruno Ellingham and then the mastering by Matt Colton this completed the album sound."
"A lovely man by the name of John Whittall came to Draycott Art Club last May and did the portrait (of Jack) that features on the front cover. Richard Bull created the artwork layout and with Oli Lee's bug logo it's now completed and ready to put out."
If you want to get your hands on this sound track to the summer, the album is £10 available from the Finisterre stores plus Saunton Road Studios in North Devon, with a £2 donation to Surfers Against Sewage with every copy sold from these establishments. From next week, it's also available via: chedex.co.uk