Jeremy Joyce and Rob Lockyear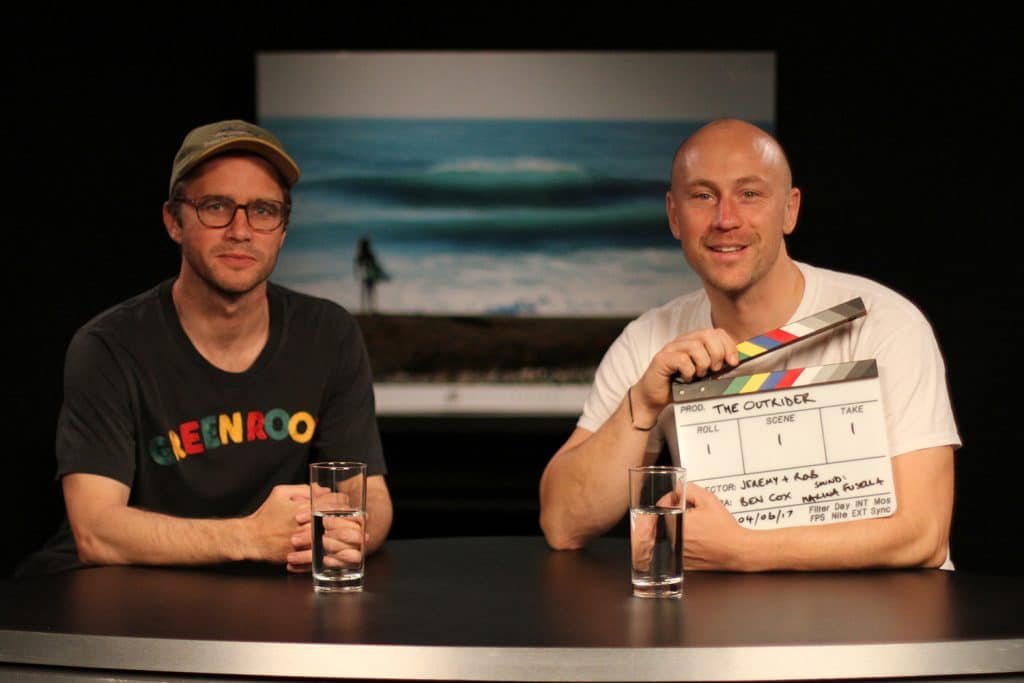 Hailing from the Westcountry,  Jeremy Joyce (Left)  and Rob Lockyear (Right) are two of the country's leading filmmakers in the niche category of surfing comedy. Their seminal work The Shaper, about a pasty-addicted pro-surfer burnout, won the Shorties competition in 2012 and took the world by storm.
Follow-up hits, #Vanlife and Freezing – A Cold Water Surf Movie, cemented their status as surfing comedy royalty along with that other guy with the surfing dogs.
A troubled production led to mixed reviews for their ambitious and difficult fifth film, The Outrider, about a cocaine-and-alcohol addicted pro-surfer burnout stepping back into the limelight. The comedy got so dry, The Outrider was accidentally nominated for Best Documentary at the Surfer Poll Awards and became a training video for the Centre for Rehabilitating Burntout Surfers or CRABS.
Jeremy and Rob are now working the surfing comedy judging circuit while they develop their next move. Jeremy left the country for Japan, where he produces and directs photo shoots and movies. Rob, having moved to Auckland, is scheming the next Two Eyes Film comedy to be shot in New Zealand in 2020. Jeremy is also working on a new movie documenting the life of Japanese surf photographer Kazuyoshi Sasao and his stoked local crew from Aichi, Nagoya.