A little Soul with your Surf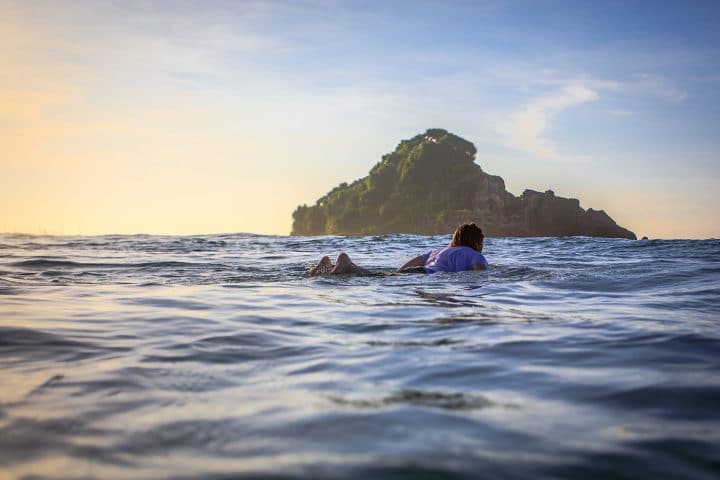 We've teamed up with the lovely folk at Soul & Surf this year as our international travel partners. Set up as an alternative to the pile em high sell em cheap camps, they host full time surf & yoga retreats in Kerala and Sri Lanka as well as pop ups in some glorious locations from Peru to Portugal.
They are offering an epic escape to Sri Lanka for a pair of lucky London Surf / Film Festival attendees – all you need to do to enter is support independent filmmaking by voting for your favourite film in the Viewers Choice Award! We'll be drawing a winner at random on 1st November.
About the prize:
2 x All inclusive week with Soul & Surf in Sri Lanka (worth approximately £2,000)
The package does NOT include flights but does include: accommodation, breakfast, lunch, dinner, drinking water, surf guiding and coaching, yoga sessions – vinyasa flow, yin plus a pranayama and guided meditation session and a whole heap more. For full details: soulandsurf.com
NB> The holiday isn't valid in December -February but anytime outside of those months.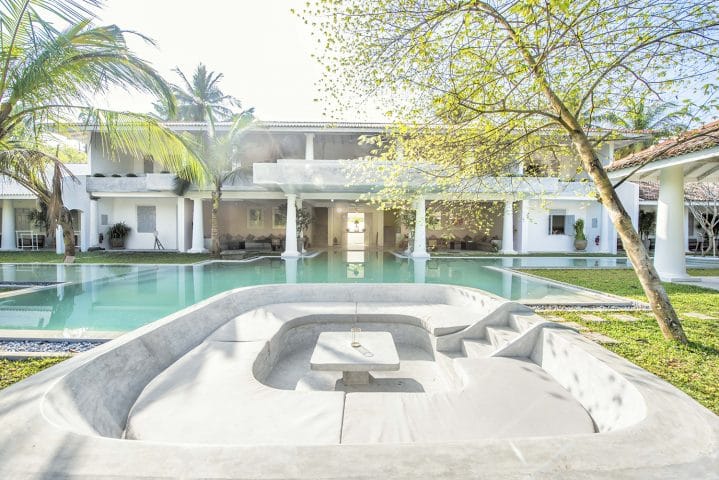 We caught up with the founders Ed and Sofie Templeton who spend half the year in Brighton and half the year in Sri Lanka to hear more about their enviable set up!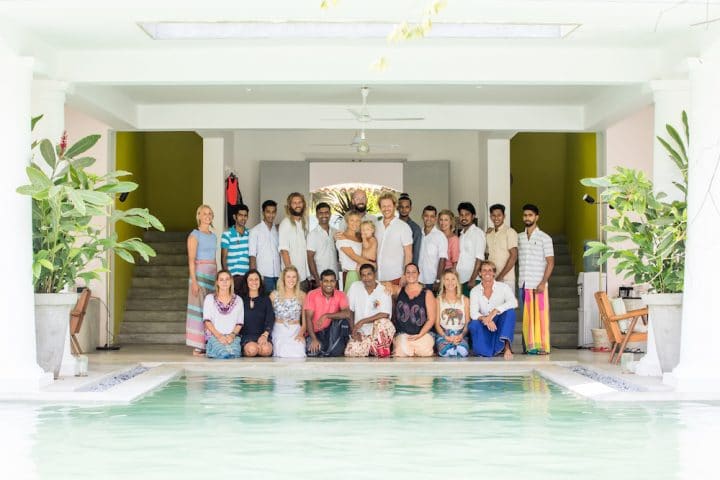 How does your average day go?
Our 3 year old boy Kit gets us up before dawn, we take it in turns to go for a morning surf, so one of us heads to the coast whilst the other wrestles a 3 year old. Sofie is more involved in Kit-care, working a few days a week, whilst Ed tries to run a normal working day and week running the 3 companies, the marketing, the company philosophy and direction and managing our managers. We try to make time to join the Soul & Surf yoga class in the afternoon or early evening and then hang out at home, eating dinner as a family or inviting the team over for dinner before another early night in preparation for the dawn chorus (Kit).
What was the inspiration behind Soul & Surf?
Ed had been running his graphic design company for 14 years, designing album covers for the likes of Fatboy Slim & Elbow and films for Playstation, to name a few projects, alongside a 16 year DJ career that kind of fizzled out when he became too tired to both stay up all night DJing and stay up all day designing. Sofie had been working hard in the fashion industry and we met one another at a time that both had become disillusioned with the relentless deadline chasing creative worlds and both we ready for a new adventure.
On a trip to Panama early in our relationship we did a kind of 'blue sky' exercise, writing down how we like to spend our days if we won £10million and didn't have to worry about work or money. Having defined that we worked back from there to see how we could live this lifestyle but without the £10million. Soul & Surf was one, amongst many, of the possibilities we came up with so buoyed by these ideas we came back the UK, quit our jobs, sold the design company, rented the house out and set off on a yearlong £10 a day surf & yoga adventure.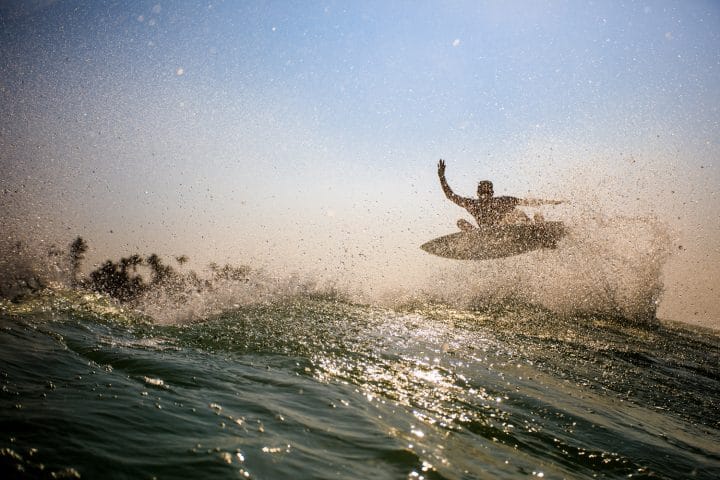 What's the highlight of running your business?
Learning how to bribe local officials, managing the warring village tuk tuk & taxi mafias competing for our business, trying to provide at the very least a basic level of service for our western customers with constant water shortages, power cuts, lack of supplies, shoddy workmanship and an absolute dearth of nut milks. And all whilst pretending everything's OK and 'We are living the dream!' : )
But, really, it is an amazing adventure, an incredible lifestyle and we put up with the insanity if running businesses at the level we try to in these locations because of the counter-balance of joy, beauty and inspiration we get on a daily basis from our neighbors, our colleagues and our guests. We definitely never feel like we're coasting, or life is passing us by!
What's the surf scene like?
The surf scene in India has come so far since Ed first visited back in 2008. And when we first set up in Varkala, Kerala there was no local surfers in our area, only the odd backpacker coming through, and we could have named every single Indian who surfed in the whole country. The local fishermen at some of our favourite points and river mouths thought we were entering the water on airplane wings as they had never seen a surfboard before. Now there's a thriving scene with some great surfers coming out of Kovalam and Pondicherry with surf brands and shops opening up and down both coasts.
The waves are fickle, certainly nothing like Bali for quality and consistency but we'd happily trade that for the emptiness and the fact we find new spots nearly every season as the monsoon creates new points and sand bars. In our time in Kerala we've lost two stone-cold classic point-break style waves due to changing sea-defence work by the government, but we've also discovered new ones and new sand-bars pop up and disappear every season.
For more info, check out:  www.soulandsurf.com