LS/FF 2015 Line Up
As Autumn's pace quickens and we usher in the promise of the new season ahead we're stoked to bring the 5th Edition of London Surf / Film Festival  to the UK – a line up of films to inspire, enlighten and entertain.
This year the festival is hosted across the capital across 2 weekends. Weekend 1 at The Genesis rocked the house and we're stoked for this up and coming weekend with an al new line up – 2 European Premieres, 2 Uk Premieres, a huge London premiere, inspiring shorts plus XXL winning female big wave rider Paige Alms and internationally renowned surf adventurer Kepa Acero in the house! You're not going to want to miss this!  For programme details and tickets, hit the links below:
Friday 16 October, Genesis Cinema, E1
Saturday 17 October, Genesis Cinema, E1
Friday 23 October, Regent Street Cinema, W1
Saturday 24 October, Regent Street Cinema, W1
We're privileged to work the most exciting directors and relevant names in waveriding to bring to the UK the very best in independent surf filmmaking. We've curated a feature programme that explores all aspects of surfing and for many of the films we showcase, the festival will be the only chance you'll get to watch them as they were intended to be enjoyed – on the big screen, accompanied by a packed crowd of likeminded, wave sliding folk – the original "social media" experience!
Friday 23rd October – REGENT STREET CINEMA, W1 
7pm European Premiere: THE WAVE I RIDE Dir. Devyn Bisson
Female big wave charger Paige Alms takes on the biggest and most terrifying waves on the planet. This intimate film follows her journey back from a horrific injury, will she be able to charge the giant waves of her home break Jaws again.
Presented in person by Paige Alms and Director Devyn Bisson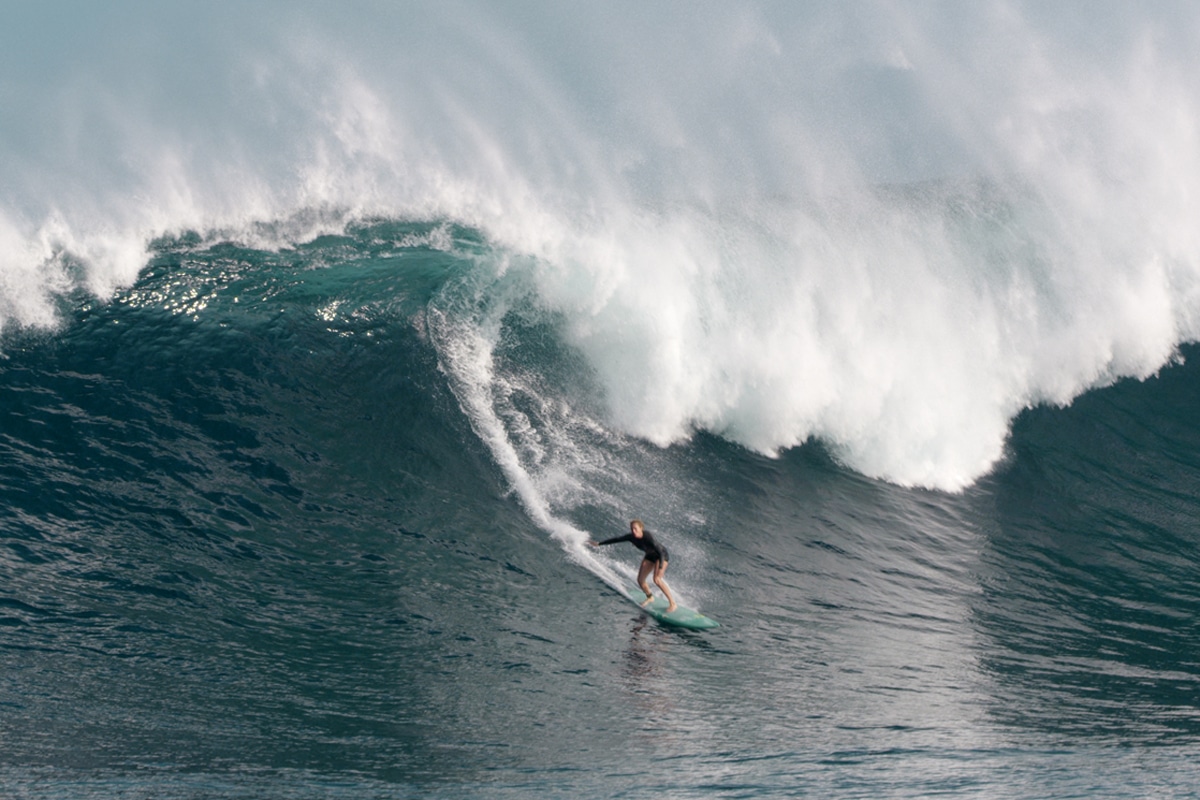 Friday 23rd October – REGENT STREET CINEMA, W1
9pm UK Premiere: THE SEARCH FOR FREEDOM Dir. Jon Long
This visual spectacular celebrates the sheer joy of the ride and the pure stoke of going big. Featuring pioneers from across the world of surfing, Kelly Slater, Kelia Moniz, Bruce Brown, Chris Burkard, plus skateboard and snowboard legends including Jeremy Jones, Danny Way and Yvon Chouinard, this breath taking big screen feast in not to be missed.
---
Saturday 24th October – REGENT STREET CINEMA, W1                      
5pm European Premiere FISH: THE DOCUMENTARY Dir. Joseph Ryan
At a time when logs ruled the line-up, San Diego surfer Steve Lis came up with a design so radical it remained an underground sensation for years. With insightful contributions from the likes of Dave Rastovich, Derek Hynd, Mark Richards, Tom Curren and Rob Machado, plus awesome archive and action footage this beautifully crafted ode to revolutionary board design is a must see.
Saturday 24th October – REGENT STREET CINEMA, W1
7pm UK Premiere: UNCHARTED WATERS Dir. Craig Griffin
Groundbreaking and illuminating documentary tells the story of one of surfing's most influential and enigmatic figures characters, Australian surf legend Wayne Lynch. Set against the backdrop of disaffected youth, the Vietnam war and the increasing commodification of surfing, this film lifts the curtain on Lynch's character and motivation, while showing the massive effect he brought to the lifestyle and the influence he has had, and continues to have on our most groundbreaking surfers. Not to be missed.
Accompanied by KEPA ACERO: Film and Talk
Renowned surf explorer Kepa arrives hot off the plane from his latest adventure to share some exclusive new films with us and talk about his solo adventure chasing the monster swell that hit Indonesia and surfing the longest waves in the world in South America.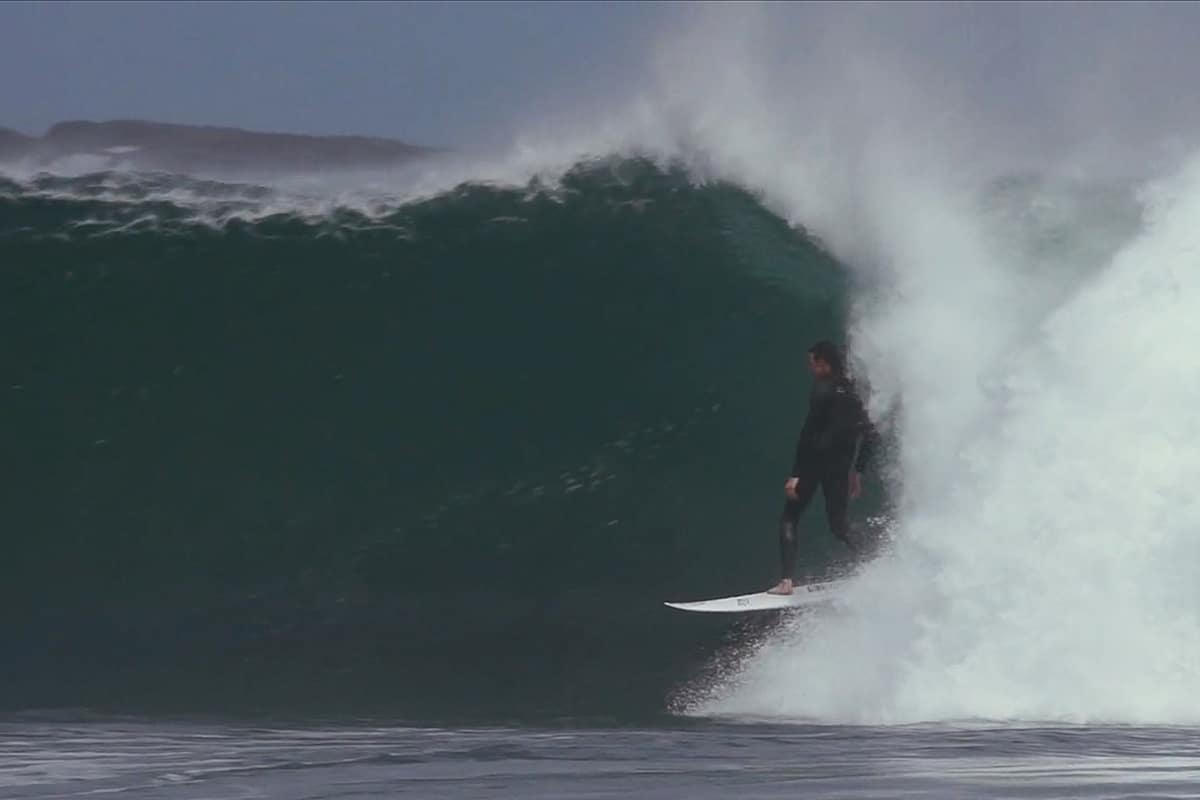 Saturday 24th October – REGENT STREET CINEMA, W1
9.15pm London Premiere NIX NIC NOOLEY Dir. Toby Creegan
The year is 2879 and everyone from the world as we know it in 2015 is dead. Dead. The ocean has dried up and the only way to go surfing is by time travel. Creed McTaggart and Duncan McNicol head back in time to score waves with Ellis Ericson, Thom Pringle, Noa Deane, Jay Davies and Dion Agius. Dials the radness to 11.
Accompanied by UK Premiere THREE STONES FROM THE SUN Dir. Seb Zanella Beautifully crafted documentary allows us to hangout and share waves with the amazing Dave Rastovich, in and around his Byron Bay home.