International Short
Much Better Now Dir. Philipp Comarella and Simon Griesser, Portugal, 2011, 5 m 55.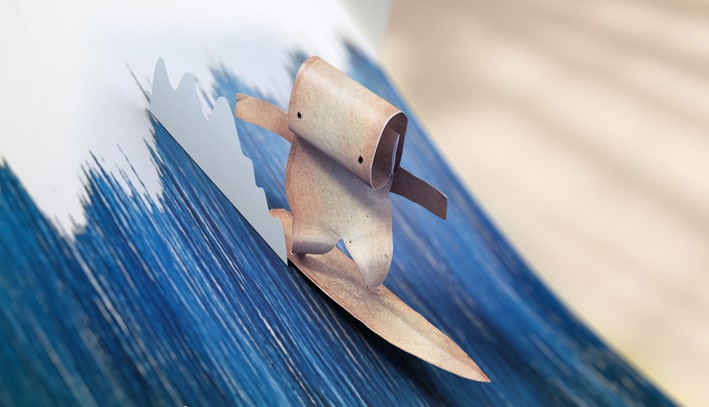 Award-winning international short. Animation
A bookmark is stuck in a forgotten book that is one day knocked over by wind. It experiences its environment by surfing the pages that turn in to ocean-waves, enjoying the ride of its life. As the book cover closes light reveals new challenges.
Production: Salon Alpin
Direction / script / animation: Philipp Comarella, Simon Griesser
Sound / music: Silvio Canazei
Gaffer: Thomas Welz
Animation: Christoph "Kris" Staber
(showing with Here & Now)