OCEAN DRIVEN
OCEAN DRIVEN
// Dir. Nadia Tarlow, USA
Multi award winning documentary. Chris Bertish grew up in the cold, sharky waters of South Africa and developed a taste for big wave surfing at an early age. Soon he was paddling out at the challenging mountainous breaks around the southern tip of the African continent, where huge peaks peel way offshore, out among shifting currents and patrolling Great Whites.
Inspired by his home breaks, Chris set out on a 10 year quest to find and ride the biggest and meanest waves on the planet, from Killers on Todos Santos, to Mavericks in California. This inspiring documentary uses archival footage and stunning big wave cinematography to follow Chris into the line-up and on his pursuit of the ultimate in giant waves. Staring Chris Bertish, Jeff Clark, Gary Linden, Carlos Burle, Kelly Slater, Greg Long
Presented in person by XXL Winning Big Wave Surfer Chris Bertish with Q&A.
Winner: Viewers Choice  // Portuguese Surf Film Festival 2015
Winner: Best Feature Film // Santa Cruz Surf Film Festival 2015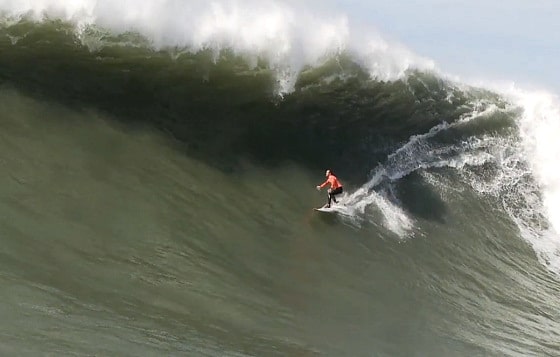 PLUS SHORTIES Short Film