The Outrider – UK PREMIERE
Thanks to everyone who turned out to join us on Wednesday June 27th, for a very special cast and crew UK Premiere of 'The Outrider', the highly anticipated new movie from the hilarious and multi award-winning Two Eyes Films. We were stoked to be able to host the screening with our long time friends Allpress Espresso at their Dalston Roastery.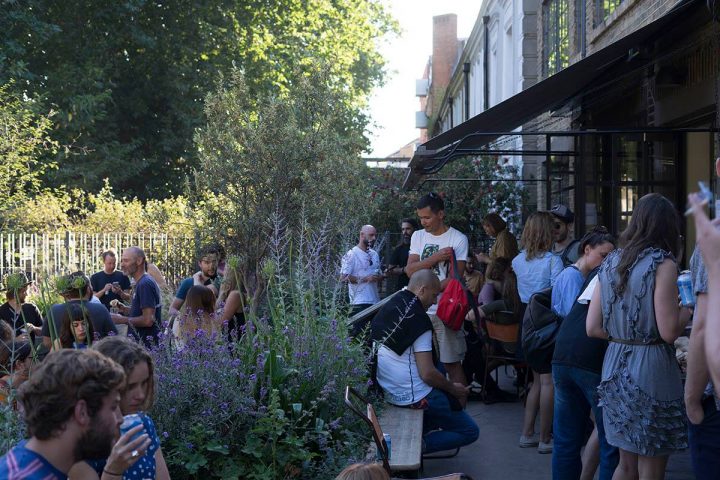 The film was accompanied by a Q+A with the directorial team of Jeremy Joyce (fresh off a plane from Japan) and Rob Lockyear (who parachuted in from New Zealand), as well as star of the movie, actor Danny Webb plus Surfer Magazine Editor Todd Prodanovich who also has a key part in the film, as well as DOP Ben Cox, Christine Cangelosi and Marina Fusella. There were some great tales of how the film was made, how the many celebrity cameos came about plus how Jeremy was nearly arrested buy the LA Police, who eventually let him off because they thought he looked like Harry Potter!
The mighty Sharp's Brewery kept the good times flowing with their Offshore Pilsner and Allpress laid on one of the renowned sausage sizzles. What a cracking way to get the ball rolling on this year's London Surf / Film Festival! If you missed the fun, be sure to keep an eye out for the film when it appears online soon.
UK PREMIERE: The Outrider // Dir. Jeremy Joyce & Rob Lockyear / Two Eyes Film
In 1979, Mike Strident, built a revolutionary single fin – 'The Outrider'. Strident has the world at his feet. He is the highest paid surfer in history, he's killing it on the world tour, but then the Thruster happens, making Strident irrelevant overnight.
Thirty years later, Californian hot dogger, Tommy Tonata, discovers the original Outrider surfboard and tries to bring Strident back. And so begins a classic buddy story of shaping, redemption, head butts, acid trips and getting barrelled.
Starring: Danny Webb, Alex Petitmaire, Todd Prodanovich & Christopher Portugal (AKA The One)
With Ryan Lovelace
DOP: Ben Cox
Sound: Marina Fusella
Production Design: Christine Cangelosi
Directed by: Jeremy Joyce, Rob Lockyear