Saturday Night at Regent St Cinema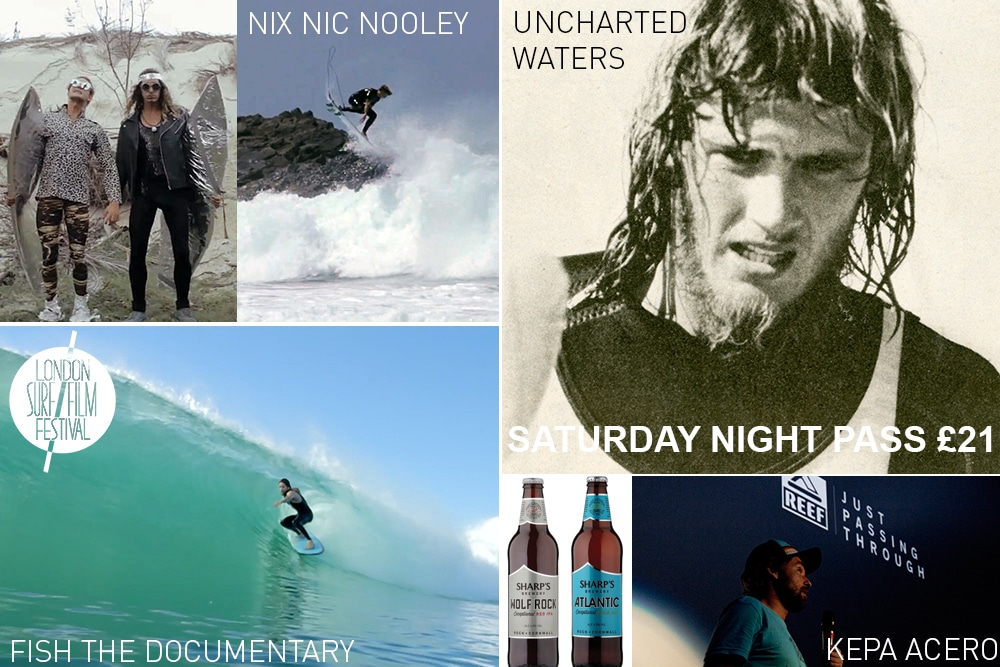 Saturday 24th October is the closing night of the 5th Edition LS/FF x Reef and what a way to go out!
We've assembled an incredible line up of some of the best films from around the globe. The evening kicks off with the European Premiere of FISH – this thoughtful and fascinating documentary explores the origins of a board that would change surfing forever. Uncharted Waters lifts the lid on one of surfing's most enigmatic and iconic counter culturalists Wayne Lynch and is a must see film for anyone with even a passing interest in surf culture. Nix Nic Nooley showcases some of the most mind blowing and sublime wave riding from the planets most exciting surfers and we're beyond stoked to welcome friend of the festival Mr. Kepa Acero to London. An internationally renowned surf adventurer Kepa is best known for his solo surf exploits and he'll be sharing stories from his latest expeditions.
Evening passes cost just £21 and serve up a whole night of movies plus a complimentary ale from our friends at Sharp's and some exclusive goodies! Saturday nights should always look like this!