Shaun Tomson // A very special evening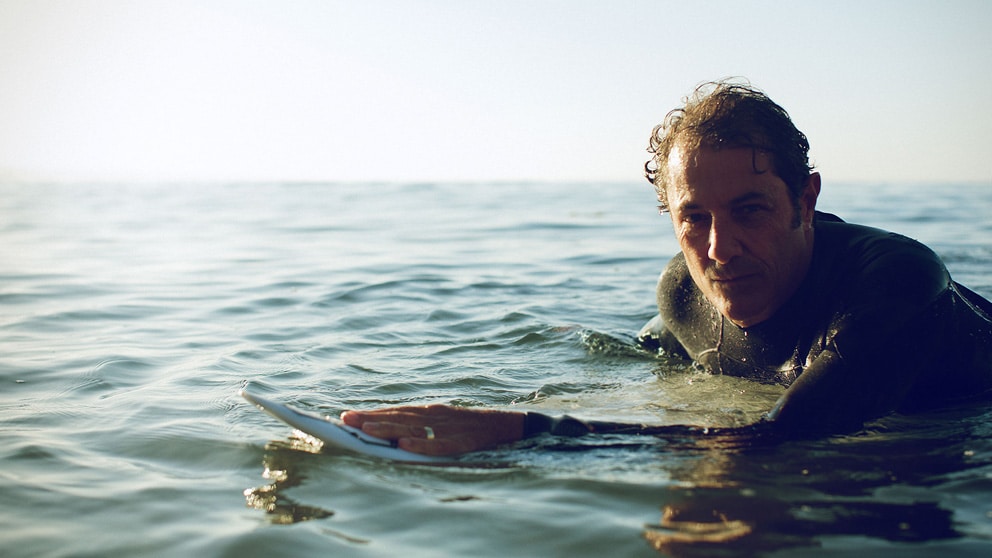 On Monday March 10, we're delighted to be partnering with our long-time friends and collaborators, Huck Magazine to host a very  special evening with surfer, legend, orator and inspiration Shaun Tomson.
One of the pivotal figures of the Free Ride Generation, former world champion Shaun Thomson redefined the art of barrel riding and helped usher in the new era of professional surfing. South African-born Shaun has lived a long and storied life and in 2006, Tomson's life took a tragic turn when his fifteen-year-old son Matthew accidentally died playing 'the choking game', where kids asphyxiate to get a brief high.
Tapping into the same determination he showed in the water, Tomson has since channelled a personal inner-strength into inspirational talks and books that aim to help others find positivity in every situation.
Next Monday, Shaun  will be joining us at 71a – Huck's gallery in Shoreditch, East London – for The Light Shines Ahead, an inspirational talk in which he draws on lessons learned – from growing up in Apartheid South Africa to surfing the world's most dangerous waves – to provide an account of facing life's hardest challenges by looking towards the light (a core principle of his book The Surfer's Code, Twelve Simple Lessons For Riding Through Life, which spins surfing-based aphorisms into beautiful parables). Within this story of tragic loss and miraculous rebirth, he reveals that the lessons of a life spent surfing are the lessons of surfing through life: every moment holds the possibility of failure and tragedy, every moment the promise of success and happiness.
Join us at 71a for The Light Shines Ahead – An Evening With Shaun Tomson, by signing up at EventBrite. Entry costs £10 and all proceeds go towards children's charity The Boys and Girls Clubs of America. 
SHAUN THOMSON / The Light Shines Ahead
MONDAY MARCH 10, 6.30PM
71a LEONARD ST, EC2A 4QS
RSVP: EVENTBRITE