SHORTIES 2015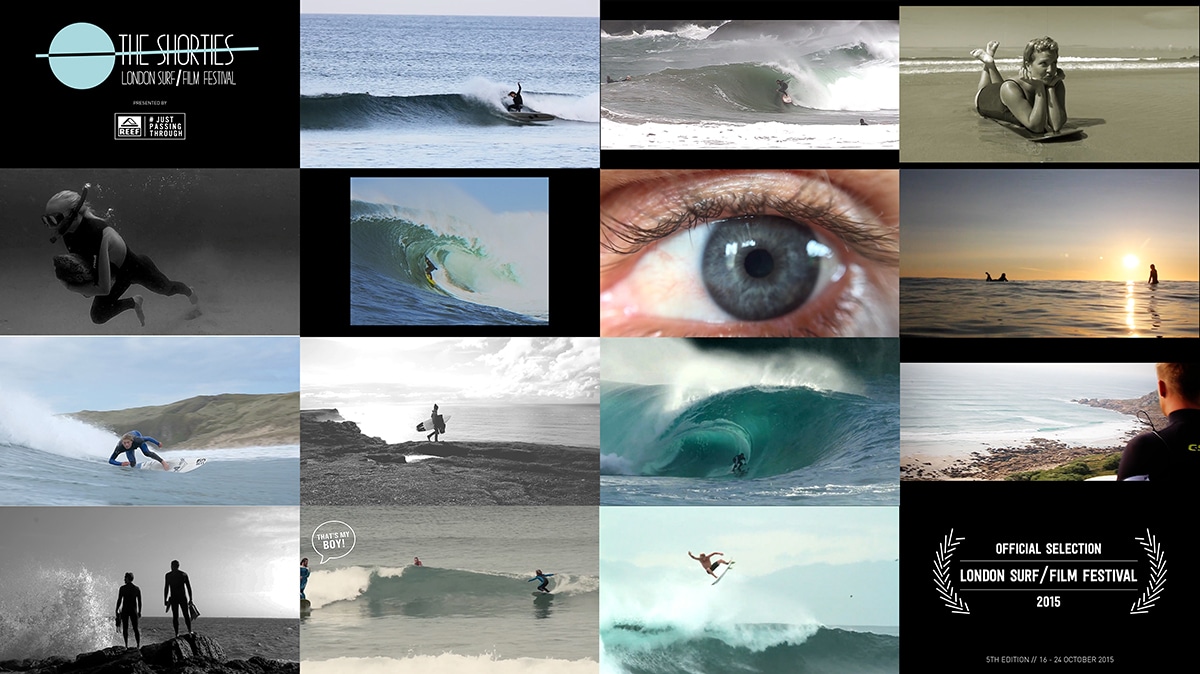 Following a huge public poll and a tight round of voting from the London Surf / Film  Festival screening panel, we are stoked to announce the Shorties Shortlist of films that will be showcased on the big screen, in the capital, as part of this year's festival line-up.
We founded The Shorties in 2011 to showcase the very best of homegrown surf filmmaking talent and support the wealth of creativity on our shores. We had a record number of entries this year from established, emerging, professional and student filmmakers and the largest long-list yet. The standard of film-making was of the highest calibre, showcasing every aspect and angle of surfing – from board shaping to bodysurfing, road tripping to wave ripping and everything in between meaning the public and the judges had a difficult but hugely enjoyable task on their hands distilling 100 minutes of surf movie magic into this year's shortlist.
In no particular order, here are the films and filmmakers that will be screened at London Surf / Film Festival 2015 x Reef and will be eligible for Shortie Of The Year while up and coming directors will also be eligible for Shorties Emerging Filmmaker. Winning films will be announced at the event.
ALL ABOUT HARRY, by Vince Timson/Gudi Ferrer
GENERIC, by Josie Pearce
SURFRIDING, by Shark Bay Films
FINE COMPANY, by Samuel Glazebrook
PARTY AT YOURS, by Jimmy Pinfield and Sean Lascelles
OFFLINE, by Mr B
WINTERGLOW, by Kev L Smith
SHAPING HIS FUTURE, by Jason Feast
AFTER ALL THAT, by Chris Kevern
PEONY 08/15, by Ornella Hawthorn Gardez
OFFICESCAPE, by Simon Cotter
THE SUN ALSO RISES, by Chris McClean and Matt Smith
EMBRACE THE JOURNEY, by Philly J Lewis
THE RIDE, by Jason Yeoman