TICKETS 2021 – ON SALE NOW!
10th Edition of London Surf / Film Festival x VANS
2- 4 December 2021 // The Genesis Cinema E1
>> TICKETS ARE ON SALE NOW VIA GENESIS CINEMA >> HERE
You can buy a ticket to an individual screening or snag one of our ever-popular evening passes to enjoy a whole night of surf cinema! >> FULL LINE UP & TICKETS >> HERE
EVENING PASSES: £20 >>  Delivering a whole night of the very best surf cinema, talks, icons, filmmakers, good times and more PLUS a complimentary beer from our friends at Sharp's brewery as well as some exclusive goodies. Evening Passes are always popular and always sell out. And when they're gone, they're gone!
>> BUY EVENING PASS  >>  Thur 2nd Dec* >> HERE
>> BUY EVENING PASS  >>   Fri 3rd Dec*     >> HERE
>> BUY EVENING PASS  >>   Sat 4th Dec*     >> HERE
SCREENINGS:  £12:50 >> Tickets to an individual screenings get you access to an awesome slice of surf cinema – premieres, talks, good times and more.
THUR 2nd DEC  7pm        BIG VS SMALL >> TICKETS
THUR 2nd DEC 8.50 pm WATER GET NO ENEMY >> TICKETS
FRI 3rd DEC 7pm               SWEET ADVENTURE >> TICKETS
FRI 3rd DEC 8.50pm         POLYSUN  >> TICKETS
SAT 4th  DEC 7.00pm       UNDONE   >> TICKETS
SAT 4th DEC 8.50pm        MORNING OF THE EARTH  >> TICKETS
*  Surfing is a fluid pursuit, and just like swell forecasts, our programme is subject to change, especially in these turbulent times – but rest assured, it's always going to be showcasing the very pinnacle of surfing and surf culture in the here and now! 
COVID CONSIDERATIONS
After our hiatus in 2020 – we are very much looking forward to welcoming everyone back the London Surf / Film Festival for our delayed 10th anniversary. We want to assure you that at every stage in planning the 2021 event we have had the safety and health of all festival goers front and centre. We are following all Government guidelines and regulations – and if these change in the run-up to the event, the festival will follow suit.
The cinema will not be operating at full capacity, to give everyone the space to have a good time and feel comfortable. For more details on our Covid Guidelines please click HERE
SO WHAT IS LS/FF?
The Annual London Surf / Film Festival is the UK's largest celebration of contemporary surf culture bringing to these shores the very best surf films from around the globe  – a hand picked line up of must-see premieres representing the pinnacle of contemporary surfing – documentaries to inspire, travelogues to stir up the wanderlust and of course some of the most mind blowing surfing. LS/FF  is a must attend for the dreamers, adventurers, explorers and the hard chargers from all four corners of our isle.
"AN ESSENTIAL CULTURAL HAPPENING. A MEETING OF MINDS FROM ALL SIDES OF THE SURF SPHERE. WHERE FOLK THAT ENJOY THE SLIDE, ON WHATEVER KIND OF CRAFT IS THEIR PERSONAL KINK, CONGREGATE TO WATCH SURF MOVIES AS THEY SHOULD BE WATCHED: ON THE BIG SCREEN." CARVE SURFING MAGAZINE
Now in its 10th year, we've grown the event organically, working with some of the most exciting surf filmmakers from across the globe, hosting sold out premieres and audiences with some of the most inspiring names in surfing. See you there!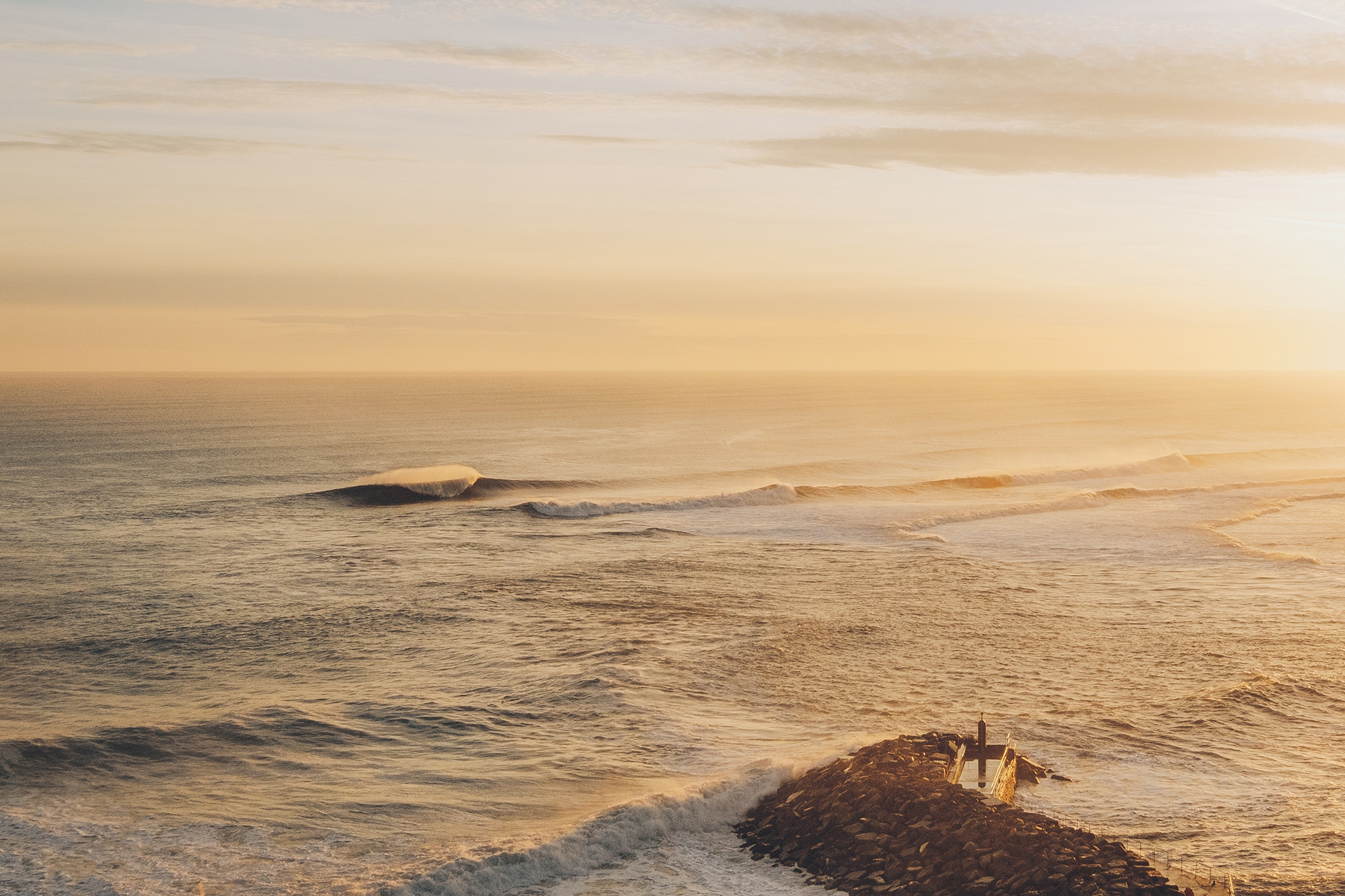 Image: Chris McClean – award winning filmmaker and esteemed LS/FF jury member