The Team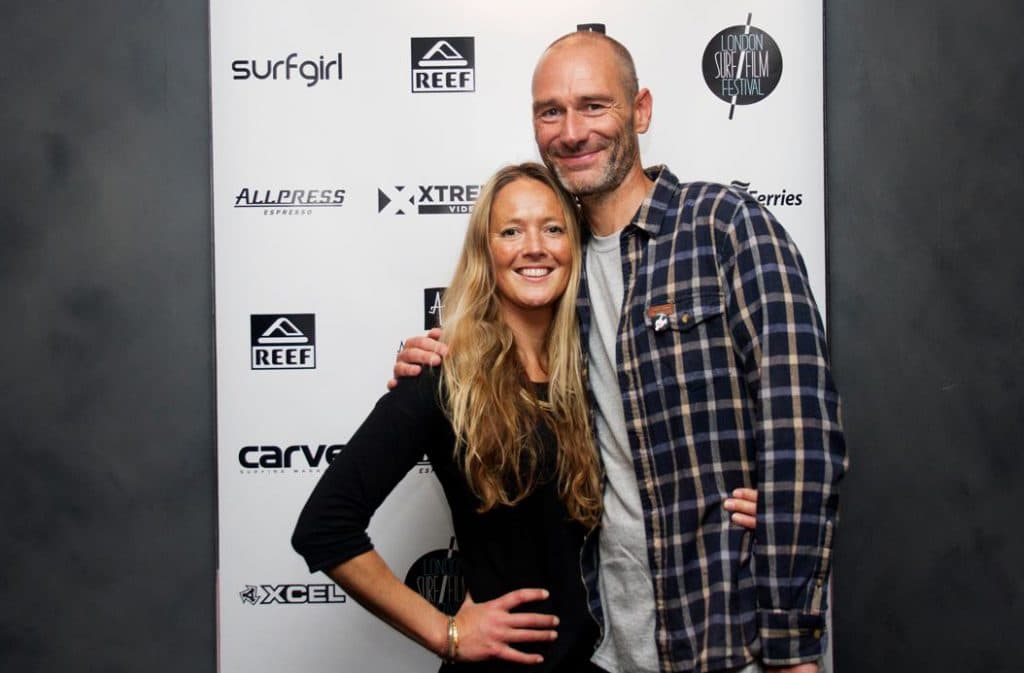 London Surf / Film Festival is an Approaching Lines production.
London Surf / Film Festival was founded a decade ago by surfers and writers Chris Nelson and Demi Taylor. It began, where all the best ideas start life, around the kitchen table, in the deep mid winter, after a few good waves. The aim was to bring together the UK surfing tribes to share the stoke, the storytelling and the cream of surf culture. After 10 editions, some 240 film premiers, with art shows, live music, talks and a whole heap of good times, it has grown to become a must attend gathering for the global waveriding collective.
We've spent the last 20 years bringing to life the stories that matter as journalists, screenwriters, editors, authors, producers, cultural commentators and curators. We've written stories, books and films, interviewed surfing's heroes and anti heroes, worked media side, agency side, beachside and roadside and are dedicated to preserving and communicating the spirit of surfing.
JOINING THE TEAM / VOLUNTEERING
We couldn't operate without our crack team of volunteers. In return for your time, you'll get exclusive goodies, tickets to screenings and be amongst some of the first people in the UK to see the films premiering at the festival!
Details of the volunteering roles are below so if you have a passion for surf, film and culture and you'd like to get involved and lend a hand this year, we'd love to hear from you.
Drop us a line HERE and tell us a little bit about yourself, your experience plus the role you'd be interested in CREW / PHOTOGRAPHY / FILM.
ROLES: For all roles we're looking for outgoing, confident, friendly and reliable people with a love of surf film and culture.
CREW: front of house, filmmaker/ press/ VIP liaison, merchandiser, runner, marketing assistance, maker/doer – it's about mucking in, being flexible and being part of the team!
PHOTOGRAPHY: We are looking for photographers with their own cameras to join the team – it's about capturing the moments big and small, the people and the party
FILM: If you're  filmmaker with your own kit, we'd love to hear from you. At LS/FF we're lucky to host a number of talks and Q+A's with stars of surf and screen and we're looking for filmmakers to capture those moments so we can share them with the rest of the world!