Partners
We're fortunate enough to work with the brands we love and the brands we believe in. Thank you to our brilliant partners for believing in us too and supporting the creativity that exists in surfing.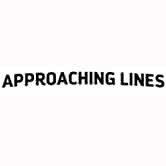 Approaching Lines tell good stories well on screen, in print, on line, and in person. Bringing to life the tales that matter, they find the hook, the line, the story, developing original, creative concepts into fully-fledged projects that always deliver.
London Surf / Film Festival is an Approaching Lines Production.
---
The Shorties Presenting Partner
Purveyors of stoke, champions of the outdoors and those who play in it, Surfdome is here to help you enjoy the ride and we're super stoked to welcome them back on board as The Shorties presenting partners for 2022. They aim to satisfy primal hankerings for environmental immersion while striving to keep that environment intact. Good folk, doing good things and supporting homegrown filmmaking talents.
---
Associate Partners
It's a joy to welcome VOITED on board – alongside a community of like minded and inspiring creatives who share a love for the environment and adventure, they co-create durable, highly functional, beautifully conceived products made from 100% post-consumer recycled plastic with no exceptions. And honestly, we don't intend to crawl out from beneath that camping blanket until Spring.
British-based Finisterre have been challenging the status quo since day one so we're delighted to welcome this B-corp back onboard as our wetsuit partners. Made from natural rubber, their high performance wetsuits have been designed with cold water and the planet in mind, without compromising on quality.
Purveyors of iconic, classic design, Vans sponsor some of the most exciting creative minds in the surfing world, from Alex Knost and Lee-Ann Curren to Joel Tudor and Leila Hurst .
---
Friends of the Festival 
Brewers of award-winning cask conditioned beer, and perfect pilsners, we're delighted to welcome Sharp's Brewery back onboard as our beer partner. Inspired by those moments when the wind turns offshore & serves up perfectly clean waves, night pass holders will be in for a treat, enjoying a free taster of  Sharp's Offshore Pilsner

Our incredible design agency is Venn Creative – an award-winning multidisciplinary studio with an informal approach to getting professional results; whether its exciting design, effective brands or innovative websites. We've worked with this dream team since day 1!
Our pals at Jimmy's are Iced Coffee experts! They care where their coffee comes from – hand-picked, single-origin, Rainforest Alliance certified beans, how it goes – in sustainable packaging and what it is – Original, Oat, Mocha and Extra Shot. We're stoked to be serving up a free taste of this delicious BCorp beverage at LS/FF 22.
Handcrafting and steam bending tradition wooden bellyboards in their workshop in Cornwall, our friends at Dick Pearce are all about sustainable stoke. The most fun you can have lying down, we're delighted to have them on board as our trophy partners!
It's awesome to welcome Nixon back! From their roots in  California, they support athletes, musicians, makers, artists, and activists.

Founded in 1965, Noosa by  some of the most exciting names in surf design, Cord Surfboards produces beautifully crafted waveriding vehicles. Master craftsman Markie Lascelles is now at the helm of this family business in the heart St Agnes, Cornwall.
---
Media Partners

The UK's biggest surf magazine, Carve has been the magazine for UK and International surfing for more than 25 years. We're delighted to be working with the core of UK surfing as our surf media partner.

Launched in 2003, SurfGirl is one of the world's largest female surf lifestyle magazines, championing women in and out of the water, and we're stoked to have them on board.

 Huck Magazine explores the many facets of radical culture: surf, skate, music, activism, art, the environment & the world at large; we contributed to the first issue and are long time friends & collaborators.
magicseaweed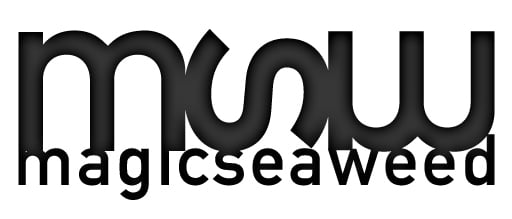 is the surfer's daily digest, delivering forecast information and up to the minute news, images, videos and editorial from the waveriding world. We regularly contribute to MSW and check their forecasts even more regularly so we're stoked to have them on board.