Partners
Presenting Partners
We're super stoked to welcome VANS on board as our headline partner for the 9th London Surf / Film Festival. Vans has always championed the creativity that exists in our culture, searching out the original the authentic, supporting some of the most exciting creative minds in the surfing world, from Alex Knost, Joel Tudor, Leila Hurst, Dane Reynolds, Lee-Ann Curren, to the the likes of the UK's own style master and shaper Mr. James Parry.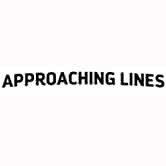 Approaching Lines is about telling good stories well. We delight in a finely turned phrase: in film, in print, on line, and in person. We produce happenings big & small, bringing people together to create new tales. We are a collective of surfers, writers and cultural commentators dedicated to preserving and communicating the spirit of surfing.
London Surf / Film Festival is an Approaching Lines Production.
---
Associate Partners
Based in SoCal, fuelled by adventures far and wide, Nixon creates some of the most covetable watches on the planet and supports some seriously talented surfers & creatives (from Chippa Wilson to John John) so we're stoked to have them on board as partners for this year's Shorties.
---
Friends of the Festival 
We've got to look after our ears if we want to prevent the dreaded exostosis – so we're stoked to welcome Surf Ears onboard – their excellent ear plus let sound in while keeping the water and cold air out!
Surf Sistas have been curating epic adventures since 2003 with heaps of happenings for surfers of all abilities; surf & yoga weekends, longboard clinics, progression weeks and more, plus a surf bus from London!
Brewers of award-winning cask conditioned beer, and perfect pilsners, we're delighted to welcome Sharp's Brewery back onboard as our beer partner. Inspired by those moments when the wind turns offshore & serves up perfectly clean waves, night pass holders will be in for a treat, enjoying a free taster of  Sharp's Offshore Pilsner
A spirit of adventure, Aluna Coconut is a Guatemala / Caribbean rum blend that's loaded with all-natural toasted coconut flavours but lower in sugar – a perfect addition to any Espresso martini!

Our incredible design agency is Venn Creative – an award-winning multidisciplinary studio with an informal approach to getting professional results; whether its exciting design, effective brands or innovative websites.

Founded in 1965 in Noosa by  some of the most exciting names in surf design, Cord Surfboards produces beautifully crafted and finished waveriding vehicles. Master craftsman Markie Lascelles is now at the helm of this family business in the heart St Agnes, Cornwall.
We've been fans of Hydro Flask for some time – their super insulated bottles have kept us cool, and hydrated on even the longest wild goose chases!
 Specialty coffee roaster Allpress Espresso have a love of surfing and great coffee – just like us – so we're stoked to have them fuelling the LS/FF fire!
Atlantic Blankets were born and raised in Cornwall and inspired by their coastal surroundings. These gorgeous blankets and super-soft throws accompany us on every road trip – perfect for travelling, beach BBQ's and post surf warm ups.
---
Media Partners
 Huck Magazine explores the many facets of radical culture, be it surf, skate, snow, music, art, activism, pop culture, the environment and the world at large; we contributed to the very first issue and have been long time friends collaborators.
magicseaweed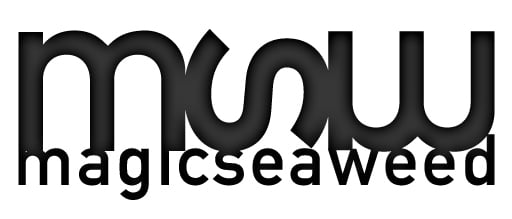 is the surfer's daily digest, delivering forecast information and up to the minute news, images, videos and editorial from the waveriding world. We regularly contribute to MSW and check their forecasts even more regularly so we're stoked to have them on board!

The UK's biggest surf magazine, Carve has been the magazine for UK and International surfing for 25 years. We're delighted to be working with them again as our surf media partner.

Launched in 2003, SurfGirl is one of the world's largest female surf lifestyle magazines and part of the Orca Publications stable , we're stoked to have them on board!