LS/FF 2021
10th London Surf / Film Festival x VANS hit the Genesis Cinema, 2 – 4 December 2021
For our 10th Anniversary, we assembled a handpicked line up of the very films from across the globe that represent the pinnacle of contemporary surfing right now – hotly anticipated premieres, award winning projects, documentaries to inspire, travelogues to stir the wanderlust and of course surfing to blow minds plus 'Audiences with…' some of the world's most exciting surfers and creatives, live music, good times and more.
Check out the full line up below
// LONDON SURF / FILM FESTIVAL 2021 LINE UP

THURSDAY 2nd DEC, Genesis Cinema, E1 // SESSION 1 // 7pm >>
BIG VS SMALL Dir. Minna Dufton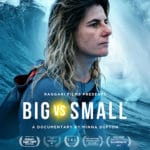 ENGLISH PREMIERE: Multi-award winning documentary exploring the story of ground breaking female big wave charger Joana Andrade who has dedicated her life to pushing boundaries and riding huge waves including those detonating off the shores of Nazare, close to her home. This awe-inspiring film follows Joana as she attempts to overcome physical and emotional hurdles on a journey that weaves beneath freezing ice-bound waters and through some death defying drops.
Presented with a special Q&A
Showing with: SHORTIES Shortlisted film: GRATEFUL Dir. Rory Sutherland
Beautiful ode to the joy of surfing in the frigid North Sea.
—————————————-
THURSDAY 2nd DEC, Genesis Cinema, E1 // SESSION 1 // 8.50 pm >>
WATER GET NO ENEMY Dir. Arthur Bourbon & Damien Castera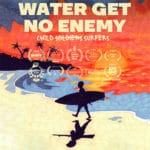 LONDON PREMIERE: Fifteen years after the civil war which ravaged the whole country, Liberia is slowly rising from the ashes and growing towards a bold new future. Professional surf adventurers and filmmakers Damien Castera and Arthur Bourbon journey to meet the war children who have swapped their assault rifle for surfboards. Multi award winning  and critically acclaimed tale that reminds us of surfing's ability to build bridges and heal communities.
Plus short film: UK PREMIERE KALANI – GIFT FROM HEAVEN Dir: Nuno Dias. Brazilian waterman Kalani Lattanzi is a pioneer of bodysurfing, charging some of the biggest waves on the planet in Nazaré and recently making headlines across the globe for his prowess at Jaws, Maui. Meet the man, the myth, the legend.
Plus short film: UK PREMIERE REBIRTH Dir: Laura Basil Duncan.
A joyous celebration of the true spirit of surfing following inspirational Basque surfer Benoit Moreau.
Showing with: SHORTIES Shortlisted film: FOREST TO OCEAN Dir Jack Flynn & Dan Langton
A collaborative project between shaper James Otter and surfer Alan Stokes, pushing the limits of the performance of wooden surfboards.
——————————————————————————–
FRIDAY 3rd DEC, Genesis Cinema, E1 // SESSION 1 // 7pm >>
SWEET ADVENTURE Dir. Peter Hamblin
WORLD PREMIERE: Sumptuously filmed epic tale of surf adventure. Follow ground breaking surfers Albee Layer and Matt Meola plus skate megastar Nora Vasconcellos from the thumping waves of Maui to the jungle point breaks and empty beaches of El Salvador in search of the perfect wave. And watch out for some epic cameos along the way. Must-see travelogue stirring up wanderlust, reigniting the stoke in a true tale of exploration!
Presented by Director Peter Hamblin plus stars with a very special Q&A
Showing with: The World Premiere of hot off the shelf short DOMESTIC TOURIST Dir: Clem McInerney staring Gearoid Mcdaid.
Showing with: SHORTIES Shortlisted film: STEP INTO THE BLACK Dir Daniel Satchell
Dark and brooding celebration of the often overlooked south coast.
Showing with: SHORTIES Shortlisted film: SEE SAW Dir João Tudella
Ireland based barrel charger Noah Lane in an epic salute to the green, green barrels of home.
—————————————-
FRIDAY 3rd DEC, Genesis Cinema, E1 // SESSION 1 // 8.50pm >>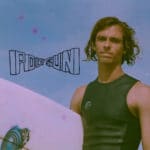 EUROPEAN PREMIERE: Jack Coleman's style and artistry always pushes beyond the norm, shooting genre-breaking wave-riding primarily on richly hued celluloid and always mixed with a killer sound track. "Shot over the course of five years at hallowed breaks in So Cal and Baja, POLYSUN follows the unique lines of Joey Bookout —in the water and out," explains celebrated surf scribe Jamie Brisick. "He rides all manner of surf craft in all manner of conditions. You never quite know what he's going to do next —and, it seems, neither does Joey. It's all improv." 
CADAVRE EXQUIS Dir: Lee-Ann Curren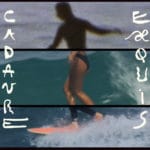 UK PREMIERE: Directorial feature debut for multi-talented surfer / musician Lee-Ann Curren. This beautiful film, 'beautiful corpse', is a celebration of the art of connection and collaboration. Featuring a who's who of female surfers ripping, styling and imagining their way in all four corners of the planet including Margaux Arramont-Tucoo, Ainara Aymat, Leila Hurst, Karina Rozunko, Hanna Scott & more, presented in person by LeeAnn, it's stoke in its purest form.
Plus a very special Q&A
Showing with: SHORTIES Shortlisted film: TRANSLATE Dir: Rebecca Smith
Audiovisual work of art – a stunning collaboration between the mesmeric work of Rebecca Smith and beautiful images of Chris McClean set to the spell binding music of CJ Mirra.
Showing with: SHORTIES Shortlisted film: THE MOMENTS IN BETWEEN Dir: Mike Guest
Visually gripping. "I've been transfixed, mesmerised and spellbound by the skin of the ocean, where liquid meets air ever since I first took a camera into the water," explains Mike. "'The Moments In Between' is what you make of it."
——————————————————————————-
SATURDAY 4th DEC, Genesis Cinema, E1 // SESSION 1 // 7.00pm >>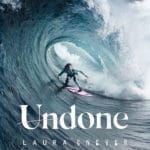 UK PREMIERE: UNDONE is the story of personal endeavour following professional surfer Laura Enever, as she leaves behind a comfortable place on the World Championship Tour, and embarks into the unpredictable and male-dominated realm of big-wave surfing, throwing herself over the ledge at some of the world's most remote and dangerous breaks, with some very real consequences, smashing expectations and boundaries along the way.
– PLUS –
Plus short film: UK PREMIERE: 70's SINGLE Dir: Greg Dennis.  Super stylish surf / shaper James Parry lovingly crafts a single fin based on an original board from the 70's, taking his creation out into into the emerald waves of Ireland's Atlantic coast, seen on the big-screen for the first time.
Plus short film: WORLD PREMIERE: CONCRETE'S HARDER THAN WATER Dir: Seth Hughes. 12 year old Lukas Skinner had the surfing world at his feet. His renowned surfer/ shaper Dad is ranked 4th on the World Longboard Tour, and Lukas is considered one of the world's most talented up and coming surfers – until a freak accident put everything in doubt. An intimate portrait following the road to recovery..
Plus a very special Q&A 
Plus short film: WORLD PREMIERE: HOME Dir: Lewis Arnold. A visual poem celebrating the glorious North Sea shot by award winning filmmaker.
Showing with: SHORTIES Shortlisted film WINDOW Dir: Seth Hughes
Up and coming UK charger Stanley Norman on a strike mission to the Norse Shore of Caithness.
—————————————-
SATURDAY 4th DEC, Genesis Cinema, E1 // SESSION 1 // 8.50pm >>
MORNING OF THE EARTH (REMASTERED) Dir. Albert Falzon
UK PREMIERE: Considered by many the greatest surf movie ever made, Albert Falzon crafted this audio-visual tour de force around some of the most iconic surfers of all time – names that redefined waveriding – Nat Young, Terry Fitzgerald, Michael Peterson et al. Shot around legendary breaks in Australia and the North Shore – they then journey to Bali – discovering the mind-blowing waves of Uluwatu and changing the course of history. Its avant-garde imagery and stunning soundtrack has inspired legions of creatives and waveriders alike, now stunningly restored. Do not miss this one-off opportunity to see MOTE on the big screen for the first time in 50 years!
Plus a very special introduction by Encyclopedia of Surfing's The Sunday Joint Podcast host Tyler Breuer
Showing with: SHORTIES Shortlisted film HERE, YOU ARE WELCOME Dir: Jem Talbot
Jem Talbot's engaging introduction to the Queer Surf Club and the spirit of inclusivity it exudes.
Showing with: SHORTIES Shortlisted film VINTAGE SINGLE FIN SHOOT-OUT Dir: Lucy Jane
Multi-award winning filmmaker Lucy Jane delves into the world of the UK's raddest surf event – an annual contest that attracts some of the best surfers on the global stage, mixed in with local stylists – all taking place on vintage single fins.