FILMMAKER FOCUS: MICKEY SMITH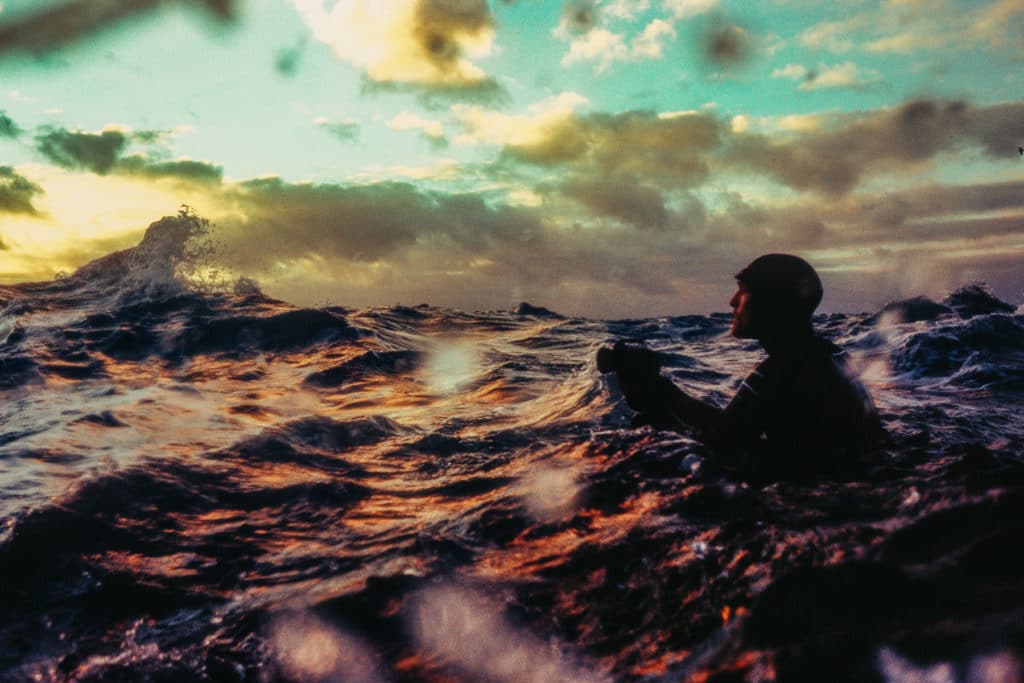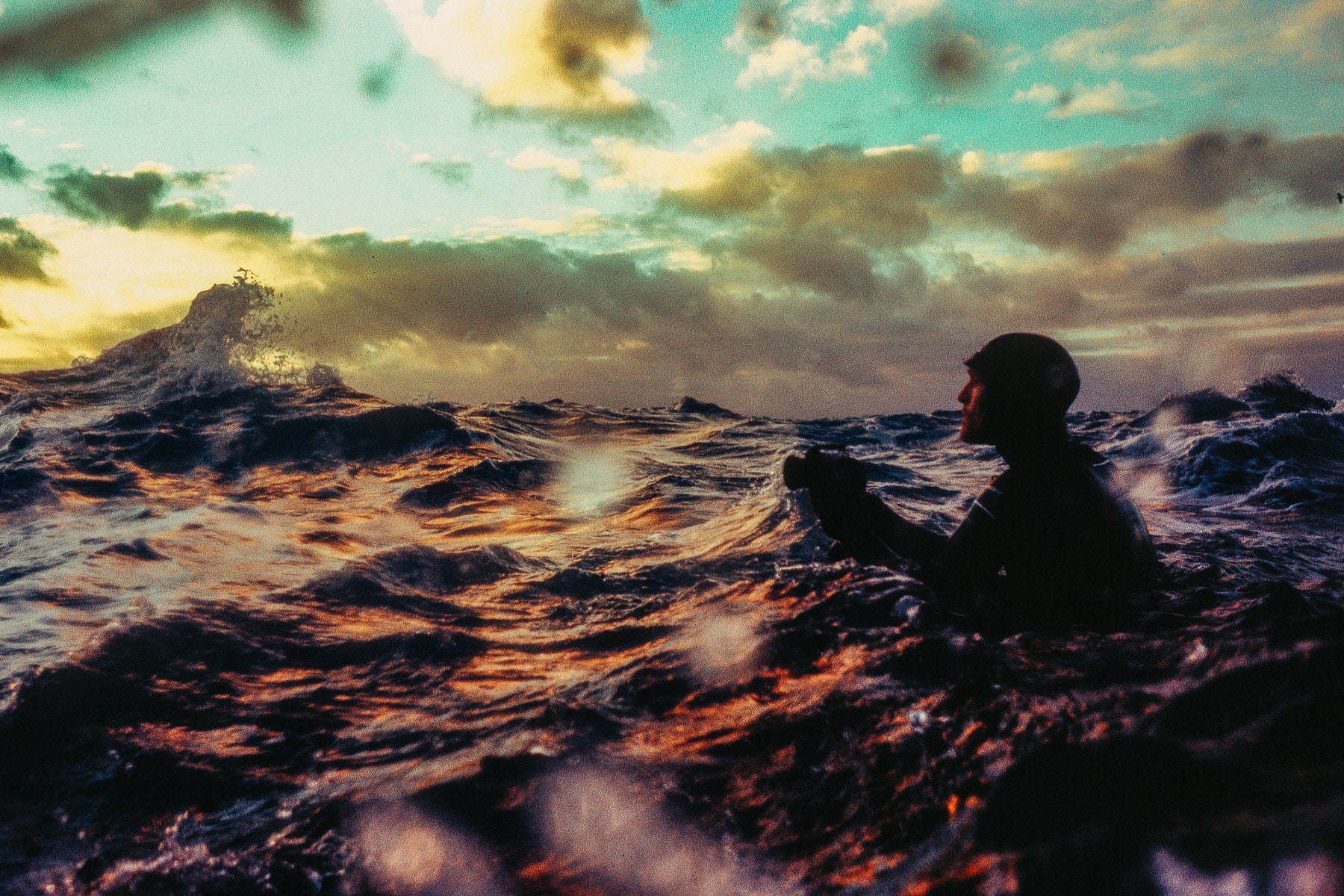 When 'Dark Side of the Lens,' the multi-award winning short from Mickey Smith cracked the horizon more than a decade ago it reframed surf cinema. It's not a hyperbolic statement. It's just a simple statement of fact. In six minutes the film from this West Penwith waterman, who'd cut his teeth pioneering and photographing cold, dark, heavy slabs, managed to reflect back what we'd collectively been feeling – that surfing is a multifaceted thing. There is more than one way to do it, more than one way to document it, talk about it and feel about about it. And people across the globe took note.
Mickey is a polymath – a filmmaker, photographer, poet, musician, creative. So when we learnt he was releasing a new film, 'Hunros Jorna', reunited with Dark Side of the Lens creative collaborator, DOP Allan Wilson, set to his own soundtrack and a haunting Cornish language translation of his words, we couldn't wait to see it. And it's a triumph, a little shot of just what we need right now – connection, community, emotion and a reminder of the beauty that exists. We've lined up Hunros Jorna below for your viewing pleasure and had a chat with Mickey about the project and his journey.
'Dark Side of the Lens' was an absolute watershed project. It not only redefined surf filmmaking – how it could look, feel and sound, but it put home shore surf culture and surf creatives on the map. Did you have any idea of the impact this film would have when you set out to make it?
Thank you Demi, to be honest it's pretty wild to hear Darkside spoken about that way! When we released the film 12 years ago neither of us really had any idea wether people would get it or not. At that point we were just surviving & speaking from the heart. We both felt like we had given the film our all & were ready to let it go into the world, but that's not to say we weren't steeled for some serious ridicule. The waveriding world back then was pretty macho & brash. A sensitive, open hearted film was kind of rare I guess.
I wrote the words after losing my sister Cherry. She was my biggest supporter & source of belief, & I wanted to try & explain to her honestly why I was spending my life out there doing what we were at sea. That was at the heart of it, so I also had no expectation of what others might think because I really was speaking to Cherry looking back. Thankfully it seemed to resonate with people in a genuine way. Some of the kind words people have shared over the years have really been truly mind blowing, moving & totally unexpected.
Can you tell me a little about the idea and inspiration behind Hunros Jorna.
Myself & Wilbot (Allan Wilson) have been talking about making another film for quite some time I guess. We both wanted to make something about these magic eras we've lived through. Over the last few years quietly shooting together at sea really it began to unfold, to find its voice & centre. Tom & Matt at Finisterre were really encouraging & supportive which helped focus our energy.
The words took some crafting & evolved over a pretty long time, at least it felt like that inside my head. At the heart of it all we have been lucky enough to have shared some special times at sea with special humans all over the place, particularly here in Kernow & in Eire, and just wanted to create something that really did justice to the spirit of those people & places that have given us so much.
The film sees you reunited with Allan Wilson (DOP on Dark Side of the Lens). What do you think is the secret to a longstanding creative collaboration?
For me, Wilbot has one of the greatest ever eyes in salt documentation & it's always an absolute blessing working with him. An ultra humble, real life genius. I guess respect, trust & integrity have been the foundation as far as our working relationship goes. Ultimately we are both always trying to give whatever we are working on our all & can count on each other to dig deep & take it up a level when it counts. We both have slightly different areas of skill & we use that as best we can to work around each other, but a similar feeling always seems to end up at the heart of our work.
Gwenno Saunders translation and delivery of your words feels like such an integral part of the project. Did you know you wanted to work with her from the outset?
As soon as we committed our hearts to the narrative being voiced in Kernewek we felt that Gwenno would be the best person to ask. We had both toured with her & knew what an incredible creative force she is. We were hopeful she might be interested in working on the film with us & thankfully it all worked out in a special way.
Gwenno & her Dad Tim did such an incredibly sensitive job translating the feeling at the heart of the words into Kernewek & I'll always be grateful to them for making what once felt like a far away dream for us a reality.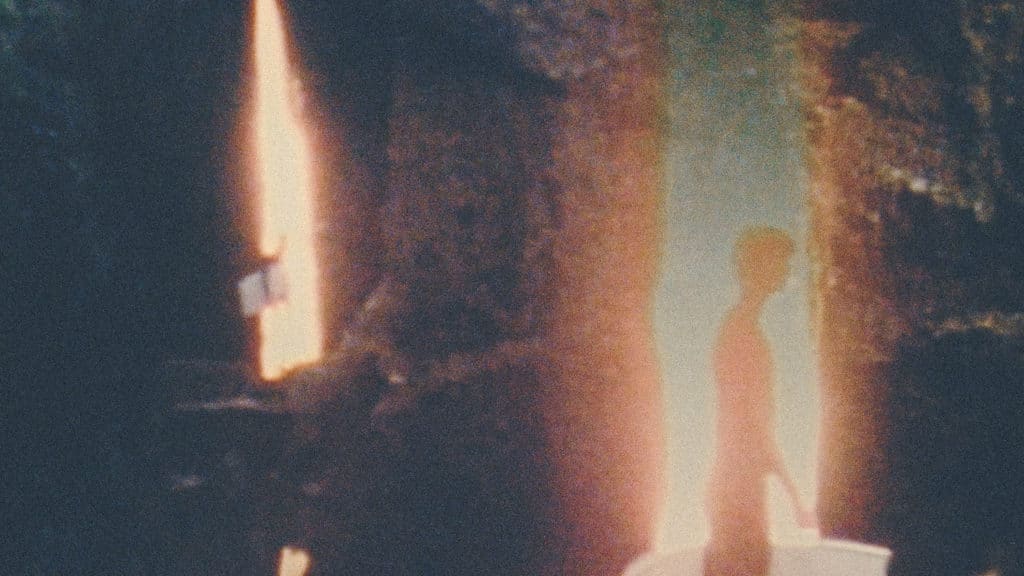 You mentioned the film was shot on a number of different cameras and formats over a significant period of time.
Once we started working on the film full time both of us went on a deep dive through our archives. This involved going right back to being kids shooting Super 8, Hi8, dv, 16mm, on to HDV, DSLR, Phantom, Red, mirrorless & back to our 16mm work over the last few years again. It was a long journey & in the end we printed the whole film ourselves to super 16 to try & give it more of a cohesive feeling across the different formats. It was a pretty wild journey to be honest but was epic  rediscovering a lot of memories. The old Super 8 rolls were great for that, we could have cut a film just with them really.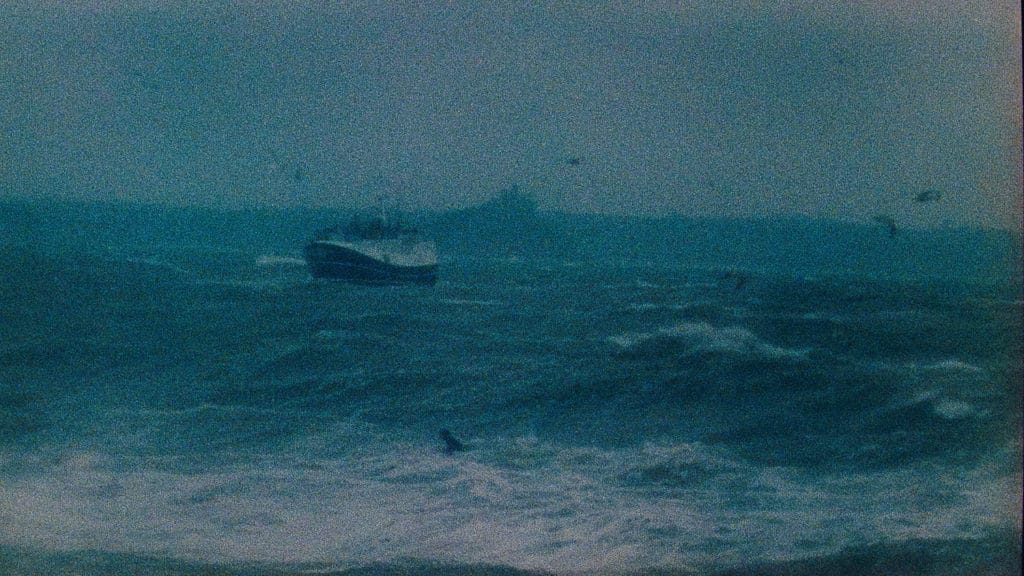 You soundtracked the film. (Mickey is a hugely accomplished musician performing with his own band 'A Blaze of Feather' as well as playing guitar with Ben Howard). Did you compose the music specifically for the project?
Yeah for sure, there are sections of the soundtrack that I composed specifically for this film & other parts were songs I had already created that I reworked for the film because it felt like they carried the right sentiment & atmosphere. It was a pretty deep journey on so many levels and finding the sounds that best resonated with the words & visuals was really important to us in bringing it all to life.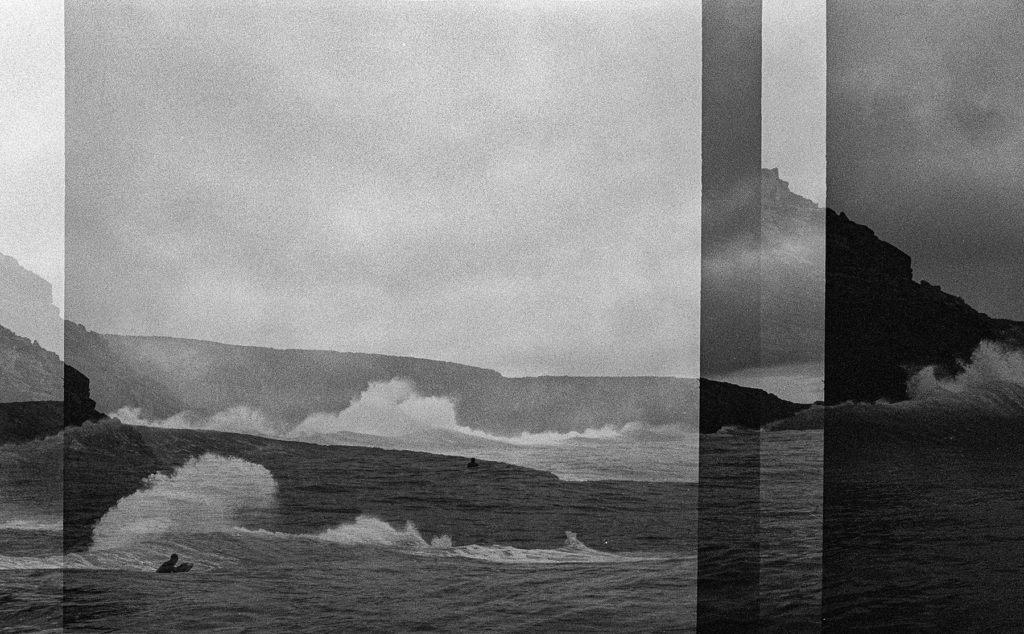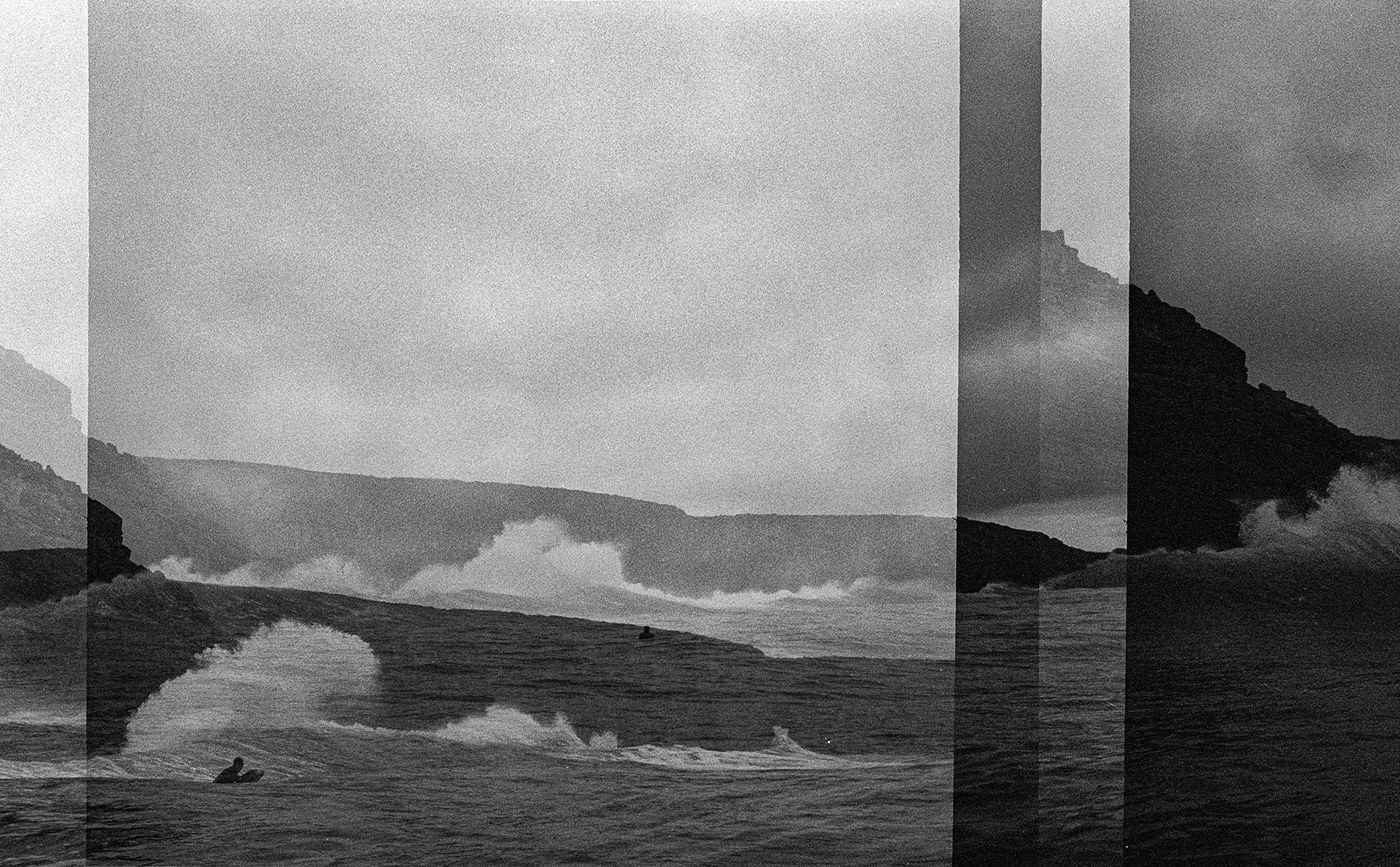 Which creative outlet receives most of your attention these days and what do you have in store next?
I just try to move freely between the different mediums these days to be honest. They are all a big part of my life. Music has been the heartbeat of my focus over the past 10 years or more for sure. That's not to say I haven't been working creatively in other ways at the same time, they all seem to inform & fuel each other. I have another A Blaze of Feather record coming out March 18th so just gearing up for that now & then onto whatever feels right next!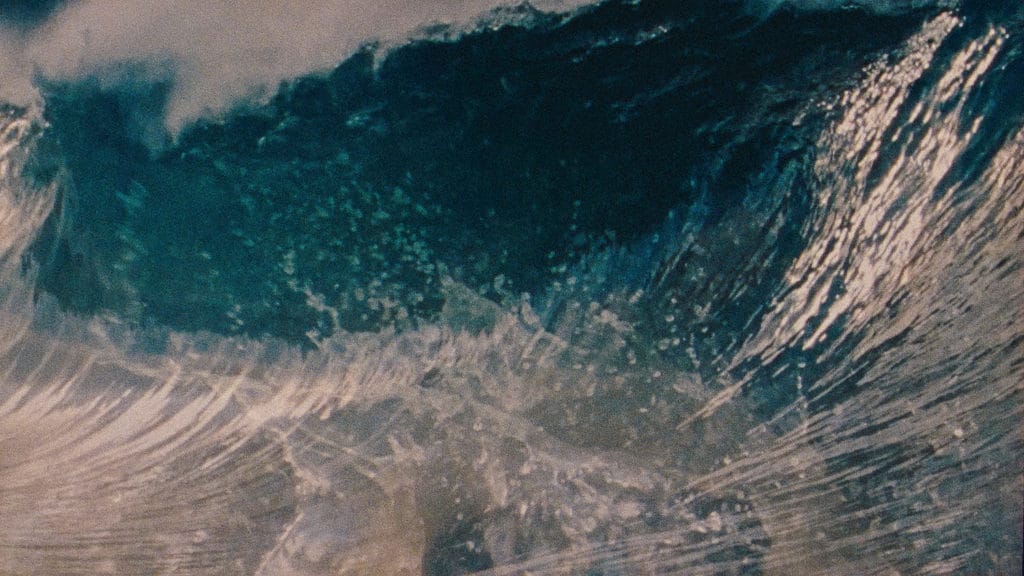 Do you think there's a synergy between the feeling of playing music live, capturing an image and the ephemeral act of riding a wave?
I guess anything that involves total immersion, focus & surrender to a moment relates to all of those things. For me they invoke a similar realm, rolling with instinct outside of conscious thought. Forces that are felt, like in a dance rather than completely controllable.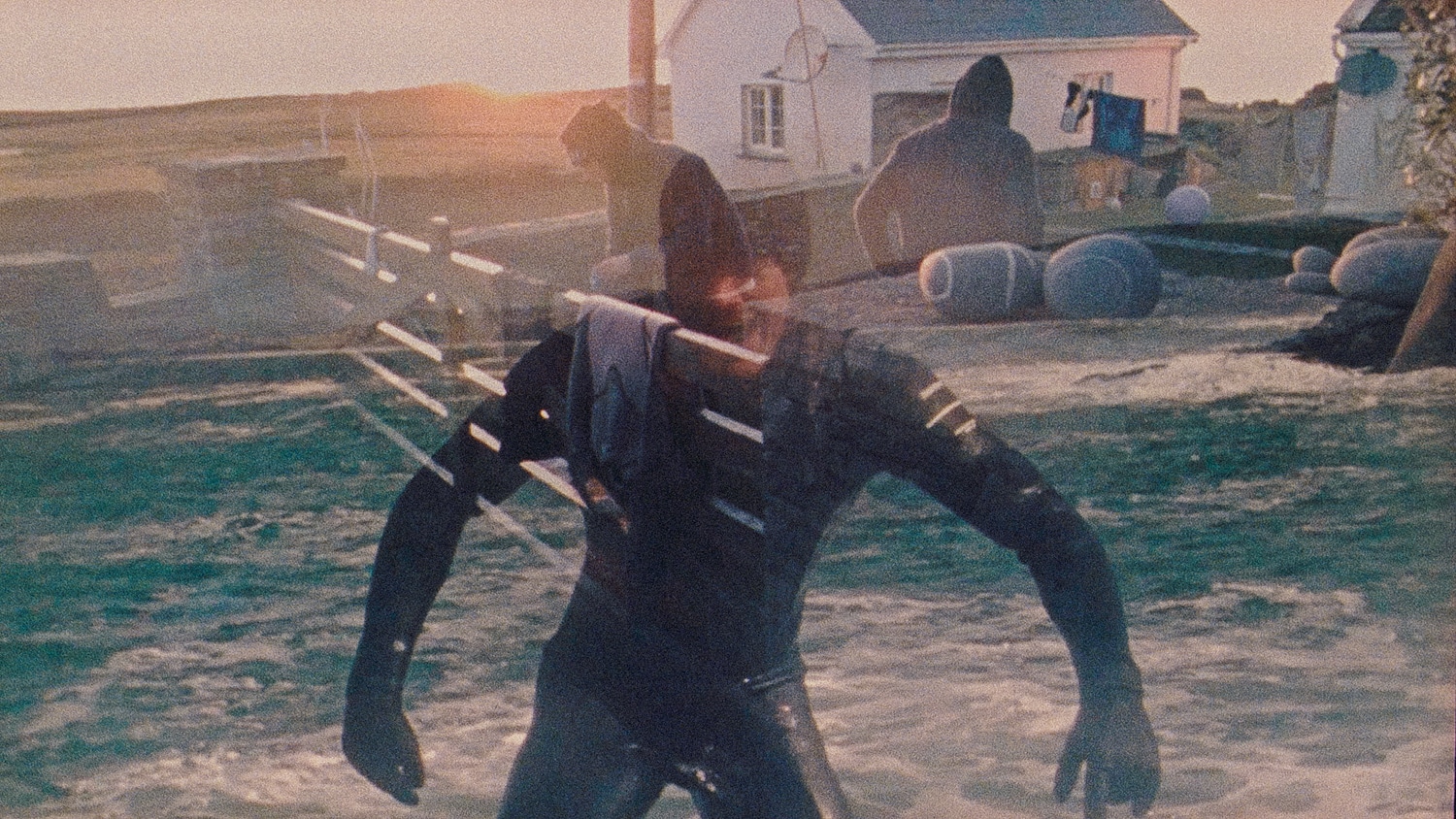 What do you hope people take away from watching Hunros Jorna?
I never know what people will make of our work to be honest, but I do hope someone might discover a connection with the magic of the Cornish language, or that someone might see the film & think, well if those freaks can get out there & do things like that, then so can I.
Watch Hunros Jorna HERE >>

Recollections in Reverie An experimental Cornish language film by Mickey Smith & Allan Wilson.
'Across two decades a clan of curious misfits illuminated the frost bitten frontiers of North Atlantic salt. A pack of strays with a rare eye for heavy water, a halcyon era of exploration & camaraderie in the cold. From the supernatural alchemy of Kernow to the raw majesty of Eire, HUNROS JORNA recalls a lifetime of human hearts bewitched by the endless sea.'
Translated & voiced in Kernewek by Gwenno Saunders
Music by 'A Blaze of Feather'
As well as Limited Edition prints, a beautiful 200 page book of words and images accompany the film, available >> HERE