Friday Night Passes
With premieres of Africa Project, Raw + Dear Suburbia, Friday Night at LS/FF is shaping up to be pretty special, but it just got even better!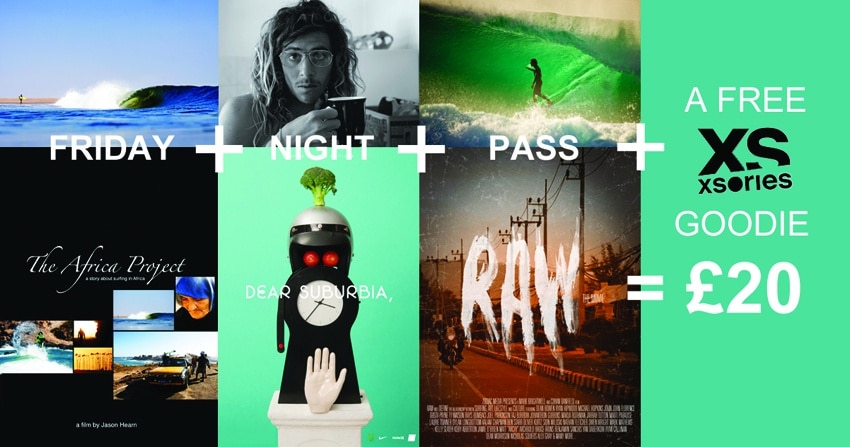 Buy a Friday Evening Pass for £20, watch 3 epic movies and pick up an awesome free goodie from our friends at XSories. We have Smart Balls that keep your smart phones where you want them or X-stones to stop your lap top overheating and with the XSories goodies, it's a case of first come, first served.
Passes are limited and when they're gone, they're gone.
Get them exclusively through the Riverside Box Office: T020 8237 1111.