Thursday 19th October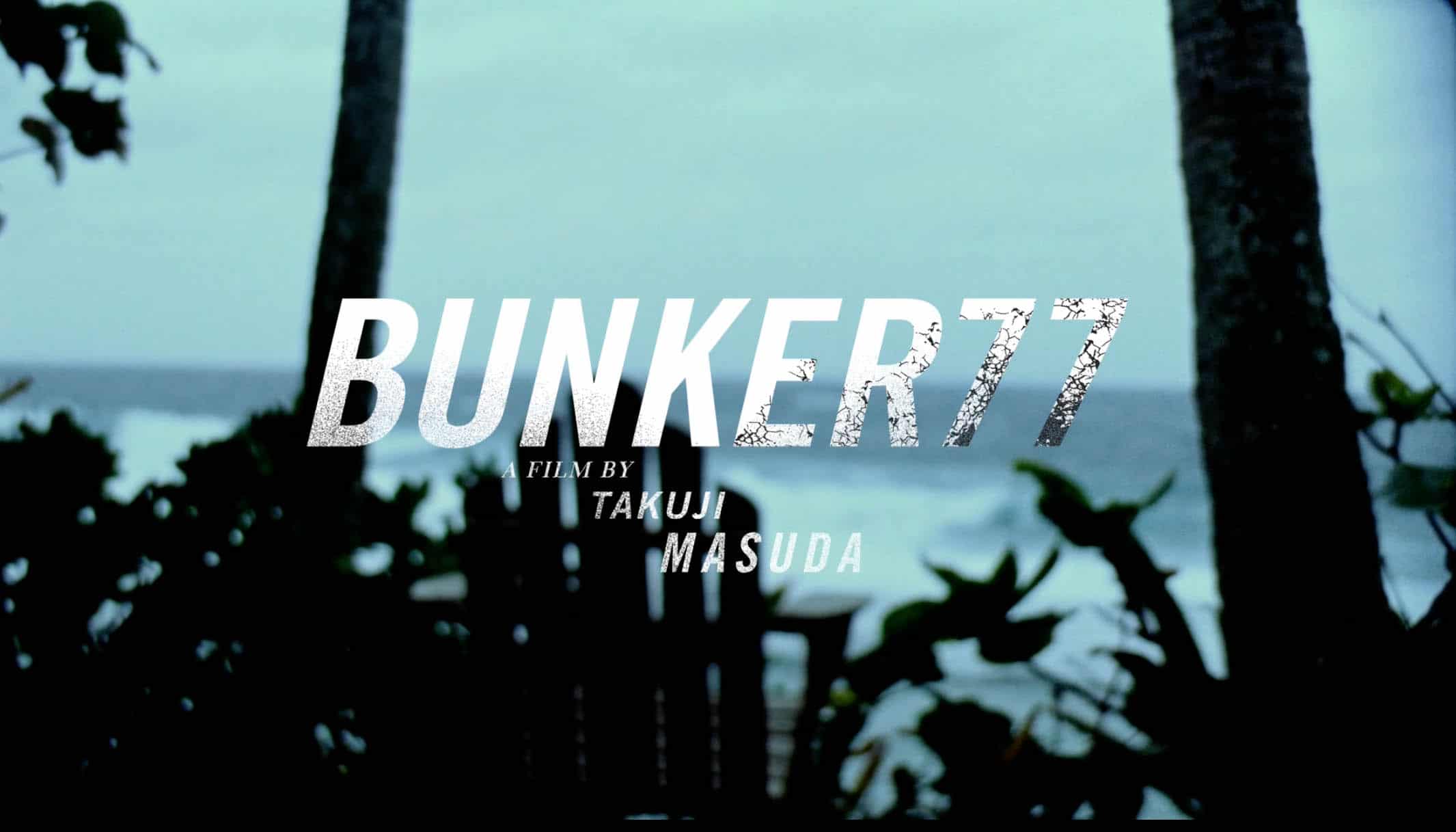 UK PREMIERE: Bunker77 Dir: Takuji Masuda, 2016 (88mins)
One of the most hotly anticipated surfing documentaries ever, Bunker77 chronicles the wild life of a controversial 1970's surf star, libertine and international playboy. This is the wild, true story of Bunker Spreckels – an extraordinary young American rebel.
Clark Gable's stepson and heir to a multi million dollar sugar fortune, Bunker turned his back on expectations, becoming a self styled player and unconventional surf legend. He pushed the limits in the waves from Hawaii to South Africa and in an attempt to earn immortality he hired Craig Stecyk, a chronicler of California surf and skate scene and photographer Art Brewer to document his life lived large.
Combining surf action and incredible archive interviews, footage and talking heads from the likes of Bunker Spreckels, C.R. Steyck III, Tony Alva, Laird Hamilton, Johnny Knoxville, Rory Russell, and Kenneth Anger this must-see portrait explores one of surfing's least understood anti-heroes.
Winner: Best Documentary Paris Surf Skate Film Festival
What the press have said:
"Bunker77 is a riveting ride." Surfline
"Bunker77 – A doco you want to see. If surfing ever had a rockstar, it was Bunker Speckles." Stab Magazine
"Takuji Masuda's captivating documentary traces the steep arc of enigmatic '70s surf punk." Salon Magazine
Accompanied by Q&A with Director Takuji Masuda
Showing with:
SHORTIES Shortlisted film: Night Rose Dir: Harry Anscombe (5mins)
Rose is an old lady who lives a simple life by the sea. One afternoon, alone at home as normal, Rose has a powerful surf vision which shows a true passion that lives inside her. A film that questions the notion of old age. Starring: Rose: Daphne Neville and Young Rose: Lucie Donlan.
THURSDAY SESSION 2// 9.20pm >> TICKETS// SOLD OUT! 
Limited Edition Evening Passes for Thursday are sold out however, you can still book the double bill of films for each night for a special discounted price HERE
PREMIERE: The Church of the Open Sky Dir: Nathan Oldfield, 2017 (54mins)
Award winning Director Nathan Oldfield serves up a beautiful and highly anticipated cinematic masterpiece. The imagery is crisp, the surfing – from logs to shortboards and finsfree to bodysurfing is loose, the locations are lush and the sentiments true.
Inspired by a quote from surf visionary Tom Blake and shot on location in Australia, New Zealand, Papua New Guinea and Sri Lanka, it is a sea soaked celebration. The cinematography is beautiful, the themes run deep, you can not fail to feel inspired…and at the end you just want to grab your board and hit the waves.
Starring: Dave Rastovich, Lauren Lindsey Hill, Tom Wegener, Belinda Baggs, CJ Nelson, Alex Knost, Johnny Abegg, Neal Purchase Jr, Jasson Salisbury, Devon Howard and many others.
"A must watch. Not only does it explore the relationship between surfer and sea and is stunningly shot, but it also peels back the veneer of a squeaky clean surf lifestyle through provocative monologues." Magicseaweed
Showing with: SHORTIES Shortlisted film: Sound On The Shore Dir: CJ Mirra (5mins)
Shot entirely on super8 film while travelling and recording the sound for other films with director Chris McClean (Edges of Sanity).
Plus short films:
UK Premiere: THE MAN AND THE SEA Dir: Andrew Kaineder
Inspiring look into the fins free world of groundbreaking pioneer Derek Hynd.
UK Premiere: MAURICE COLE: THE FIRST WAVE Dir: Peter Baker
Insightful and beautifully shot short featuring surf legend Maurice Cole.