LS/FF Writers Forum
LONDON SURF FILM FESTIVAL 2014 WRITERS FORUM ANNOUNCED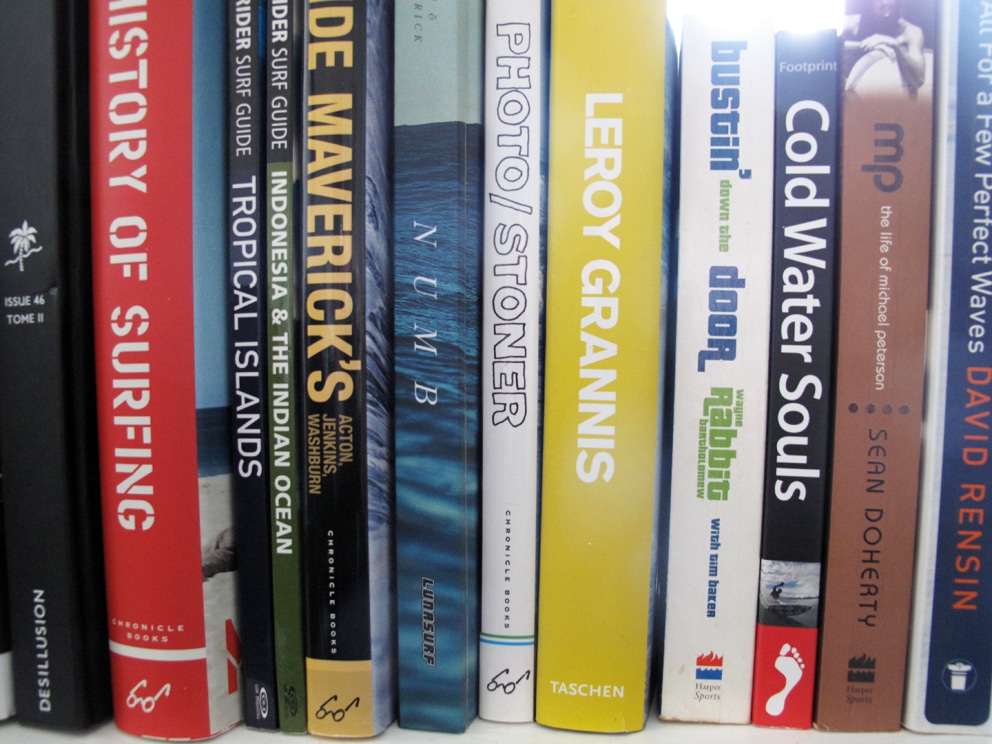 We're stoked to announce that in celebration of this year's theme 'The Narrative' – putting the emphasis on writing and story telling in films and books – we are hosting a very special event THE WRITERS FORUM. We have invited a panel of award winning and best selling writers from within the surfing lifestyle, who will be discussing the issues around being a wordsmith, developing the central story in both films and/or books plus what the future holds in this increasingly digital world. They will also be taking questions from the audience.
If you are in any way interested in writing, scriptwriting, filmmaking or becoming an author / scriptwriter / filmmaker, or there is anything you ever wanted to know about writing for a living or the future of editorial and the publishing world, this is your chance to ask some of the best in the business!
This very special event takes place at the Genesis Cinema, London E1 on Saturday 11th October at 4pm. Tickets are FREE but VERY limited.
Tickets are sold out but if you're really keen not to miss out  – email us at [email protected] and we'll try do our best to squeeze you in.
The panel includes:
Tim Baker – It would probably be easier to list what Tim hasn't done. From surf magazine editor at Tracks and Australia's Surfing Life, to freelance writer for a range of mainstream publications from Rolling Stone, GQ, Inside Sport, the Sydney Morning Herald to Playboy the Australian Financial Review – a whole raft of surf magazines He is the best-selling author of Bustin' Down The Door, High Surf, Occy and Surf For Your Life with Mick Fanning and has worked in the surfing media for 25 years.
Lauren Davies – Co-founder ofLola Cove Films whose feature screenplay The Undertow, is in development. Lauren left a career in law to become novelist, publishing 3 books, Water Wings, Angel on Air, and Serve Cool with Time Warner. She is currently developing the screenplay adaptation of Water Wings. Lauren wrote the multi award-winning feature documentary Waveriders, as well as the Kelly Slater documentary Cloud 9 and The Tony Hawk Show TV documentary. Lauren was selected for the BFI London Film Festival's talent development scheme Think-Shoot-Distribute 2012.
Tom Anderson – Tom Anderson lives in Porthcawl, South Wales and is the author of acclaimed surfing travelogues Riding the Magic Carpet, Chasing Dean and Grey Skies Green Waves. He is making his fictional debut this autumn with The Actaeon Tide, a thriller also based around surf culture. Tom is a successful competitive surfer, has been on the Welsh Surfing Federation committee and writes regularly for several surfing magazines and websites.
Edward Temperley – Ed is the founding editor of magicseaweed. He hails from a traditional journalistic background and was schooled at local and national newspapers before moving on to found one of the world's leading online surfing resources. As the world of content delivery changes Ed has a particularly prescient insight into how the delivery of online editorial is in a state of constant flux. He also runs festival bars and develops numerous digital projects when he's not surfing.
Chris Nelson – He has worked in the words business for just under 20 years, starting out as a magazine editor, before moving on to books and freelance writing. He has contributed regularly to outlets including The Surfers' Path, Glide, Surfline, Huck and Wavelength to The Inertia and Kordroy.tv as well as national magazines and newspapers including Telegraph, Independent,Guardian, Observer, Times, GQ and Esquire. He has written several books on surfing including Cold Water Souls – In Search of Surfing's Cold Water Pioneers, Surfing Europe and Surfing Britain.