SATURDAY 13TH OCTOBER
SATURDAY 13th OCTOBER // Regent St Cinema
Stay for a single screening session or enjoy a whole evening with our famous night pass – (movies, beers, good times!)
SATURDAY Session 1 // 7pm >> TICKETS // NIGHT PASS
UK PREMIERE: Trouble: The Lisa Andersen Story Dir. Chas Smith
Enigmatic surf icon and 4 Time World Champion Lisa Andersen changed youth culture forever. Her combination of style, power, drive and determination showed the world a new way to think about women and surfing. Writer and cultural commentator Chas Smith brings us a raw and honest insight into Lisa's struggle to fulfil the hastily scribbled promise of a run-away teen to be the world's number one.
With unprecedented access, this intimate biopic gets under the skin of one of sufing's most influential and enigmatic icons.
>>> NOT TO BE MISSED!
Plus
WORLD PREMIERE: Black is a Colour Dir: Taylor Knox
Featuring Mason Ho, Mick Fanning, Taylor Knox & Sal Masekela, a mystical journey through South Africa with some of the most beautiful black coloured surfing crafts ridden by some of the world's best and most stoked surfers.
A very special screening
Showing with: SHORTIES Shortlisted film: Instant Surf by Adam Bell (5mins)
—————————————-
SATURDAY 13th OCT, Regent St Cinema, W1 // Session 2 // 8.50pm >> TICKETS // NIGHT PASS
WAVES OF CHANGE TRIPLE BILL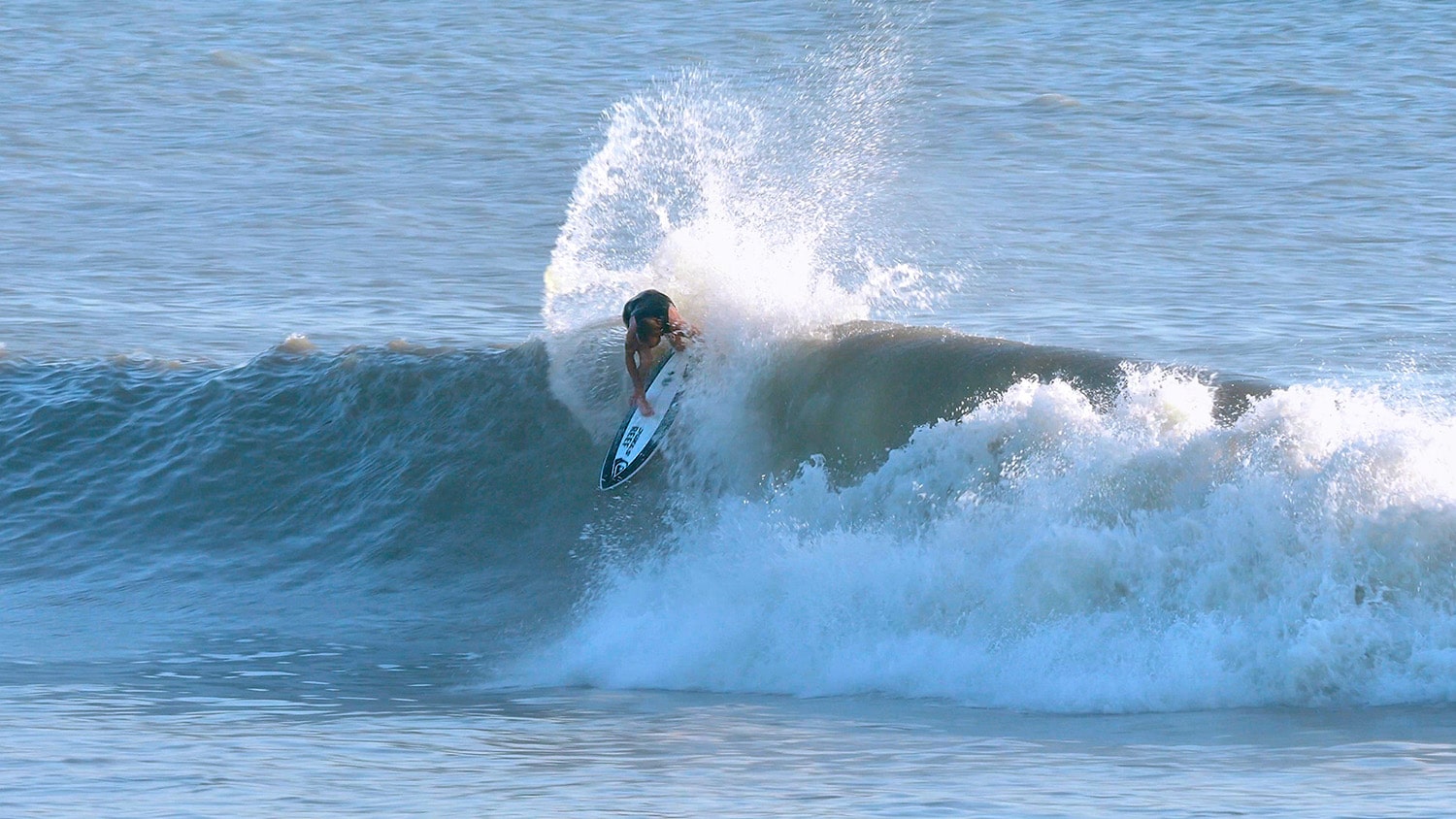 UK PREMIERE: It's Not All About The Waves Dir Kepa Acero
Our favourite surf adventurer Kepa Acero and photographer Eva Diaz head to Africa in search of a right hand point break but discover so much more…
Accompanied by Q&A with filmmakers Kepa Acero and Eva Diaz
UK PREMIERE: A Land Shaped by Women Dir. Anne-Flore Marxer
Anne-Flore Marxer & Aline Bock journey across Iceland by van, surfing, snowboarding and meeting some of the women who have helped forge Icelandic culture.
UK PREMIERE:Paige Dir. Bjarne Salen
Paige Alms is an XXL award winning charger and pioneer of women's big wave surfing. This documentary takes you inside Paige's world as she trains, mentally and physically for the rigours of a season taking on her favourite wave – the infamous Jaws.
Showing with: SHORTIES Shortlisted film: Islands in the Sky by Roger Sharp (5m)