Original Surf Soundtracks
We're longtime fans of CJ Mirra  – his transportive soundtracks and film scores have carried us away to the frigid shorelines of Iceland, Ireland, Scotland, The Faroes and beyond. Ethereal soundscapes, lo-fi guitar excursions and rising orchestral, neo-classical moments summon images of the wild, awe-inspiring surf destinations – anyone who managed to snag tickets to his epic, sell out live A/V show Chasing Zero at LS/FF an attest to that.
So we're super stoked to announce that CJ Mirra has released 'STATIC – Original Surf Soundtracks Vol.1', an album comprising a selection of 8 tracks, he originally composed for one of a number of award winning surf films including this gorgeous track from The Lost Weekend.
CJ Mirra's entry to the world of surf film came through acclaimed director and long time friend of the festival Chris McClean after Chris heard an early track that was leaked online. The stars aligned and has led to a partnership that has produced over 20 short films screened at festivals worldwide from SXSW to London.
'STATIC – Original Surf Soundtracks Vol.1' by CJ Mirra is released through The state51 Conspiracy and out now on ltd edition 12" gatefold vinyl , cassette and digital download: HERE.
CJ Mirra is touring the UK, France and Spain this spring. The new live band features renowned surfer/ musician LeeAnn Curren and will be accompanied by visuals from Chris McClean, you won't want to miss this.
TOUR DATES:
27th April Finisterre, London   SOLD OUT!
11th May, Standart, Biarritz, FR
PLUS more dates to follow. Full details: https://cjmirra.bandcamp.com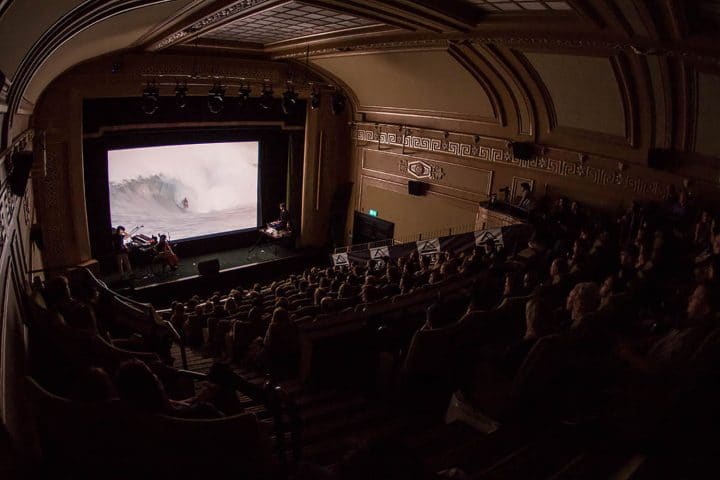 Track 6: Forest Liquid Light Live _ Image: Peter Chamberlain x LSFF