Saturday 17th October
Saturday 17th October // Genesis Cinema //
______________________________________________________________________________
UK Premiere: HEADACHE, Dir. Felix Gänsicke, Ger
Through stunning cinematography, this stylish travelogue reveals the harsh realities and golden rewards of chasing those northern hemisphere swells through the cold waters of the high latitudes taking in Germany, Denmark, Scotland and Iceland.
PLUS International Short:UK Premiere: GET MILES AWAY,  Alex Craig, Can. 10 mins. Follows cold water explorers and filmmakers Ben Gulliver and Jeremy Koreski as they go into the wilds of the Pacific fringes of British Columbia.
PLUS SHORTIES short film
________________________________________________________________________________
UK Premiere: OCEAN DRIVEN, Dir. Nadia Tarlow, USA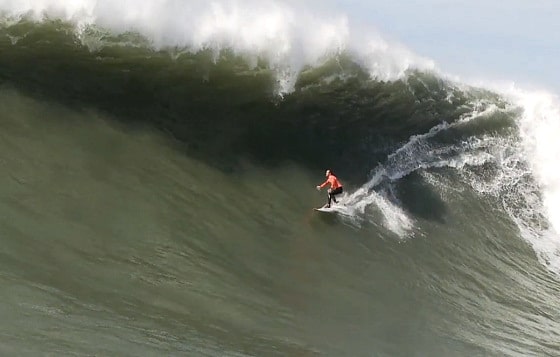 Chris Bertish grew up in the cold, sharky waters of South Africa and developed a taste for big wave surfing at an early age. Soon he was embarking on a quest to ride the biggest and meanest waves on the planet, from Killers on Todos Santos, to Mavericks in California. This inspiring documentary uses archival footage and stunning big wave cinematography to follow Chris into the line-up and on his quest to charge the ultimate in giant waves. Staring Chris Bertish, Jeff Clark, Gary Linden, Carlos Burle, Kelly Slater, Greg Long
Presented in person by Chris Bertish with Q&A.
PLUS SHORTIES Short Film
______________________________________________________________________________
UK Premiere: ATTRACTIVE DISTRACTIONS, Dir. Dan Norkunas and Albee Layer, Haw
Albee Layer and Dan Norkunas serve up one of the most hotly anticipated films for years. They take 10 of the most progressive young surfers on a journey from their hometowns to far off destinations, on a mission to capture surfing at its highest level, from paddling Jaws at 50 feet, to airs that have never been seen before. It's big and it's beautiful.
PLUS INTERNATIONAL SHORT – WORLD PREMIERE: MATUNGOU, Mr B, UK, 10 mins
The UK's hottest surf talent heads to the Mentawai Islands, featuring Alan Stokes, Tom Butler, Oli Adams, Adam Griffiths, Gearoid Mcdaid, Angus Scotney, Corinne Evans, Tassy Swallow, Em Williams and Lee Bartlett. Directed by 4th shot by Mr B Productions and Roger Sharp.
With intro from Alan Stokes, Tom Butler, Oli Adams and the crew.
PLUS:  SHORTIES Short Film